The New Zealand U-17 men have got off to a winning start at the Panda Cup overnight (NZT) in China, beating the China PR U-18 men's team 2-0 overnight (NZT) in their opening game at the Shuangliu Sports Centre in Chengdu.
The José Figueira coached team were inspired by the heroics of the NZ U-20 men in Poland who yesterday recorded a 5-0 win over Honduras to make history.
It was a special 24 hours for NZ Football.
Jesse Randall opened the scoring for New Zealand just before half-time and Matthew Garbett converted a penalty midway through the second half to secure the win.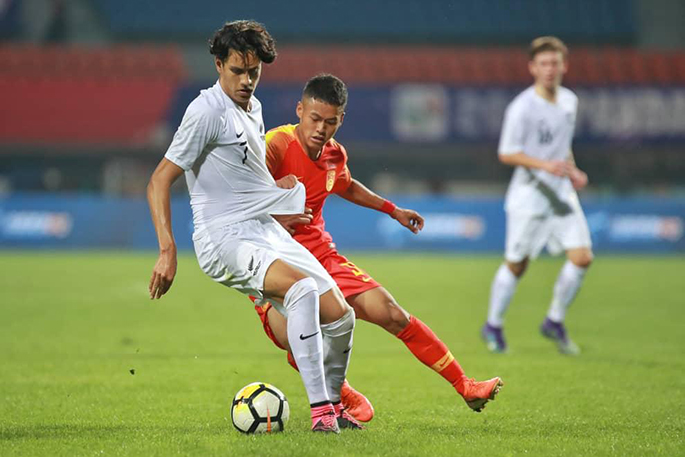 Figueira was proud of his young team as they began the Panda Cup by upsetting the defending champions at their home tournament.
"It is important to mention that we are a team that is one year younger than the teams we are playing. The players showed massive effort and massive courage out there tonight," said Figueira at the post match press conference.
"For everybody watching the game, they probably didn't notice that we have a younger team. I am very proud of this performance and this is a big step for us in our preparations for the World Cup later in the year."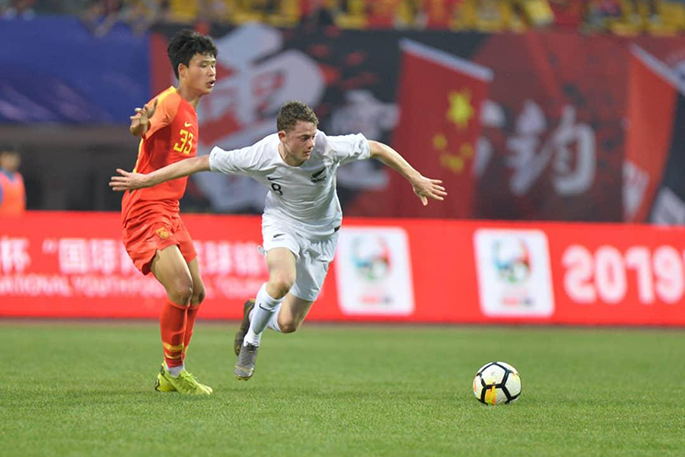 The victory sees New Zealand move to the top of the Panda Cup standings after day one. South Korea scored twice in the opening 10 minutes to defeat Thailand 2-1 in the earlier game.
The New Zealand U-17 men are playing in the Panda Cup for the second time and using the tournament to get ready for the FIFA U-17 Men's World Cup in Brazil in October. The draw will for the FIFA U-17 World Cup will be held on 31 May in Rio de Janeiro.
New Zealand will face South Korea in a top of the table clash tomorrow night (NZT) and finish their tournament two days later against Thailand.
It is the second time that New Zealand has competed in the Panda Cup after they were invited to the inaugural event in 2014 where they played Brazil, Croatia and China.
The New Zealand U-17 men beat China PR 2-0 overnight (NZT) in their opening game of the Panda Cup in Chengdu.
The OFC Champions are using the tournament against China PR, Korea and Thailand to prepare for the FIFA U-17 World Cup in October.
The win continued a special 24 hours for NZ Football after the NZ U-20s made history with their 5-0. The NZ U-17 play Korea on Monday night (NZT).