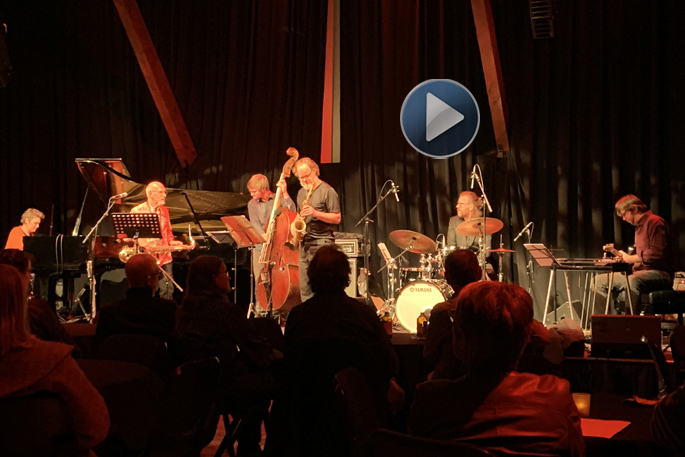 Click the image above to watch the video
The 57th National Jazz Festival opened in Tauranga on Thursday evening with one of the festival highlights, and a distinctive Kiwi flavour.
The audience was dipped then fully immersed into the original music of Jim Langabeer, performed by the Secret Islands Sextet. Whether it was evoking ancient and haunting sounds of the forests and lakes of Aotearoa, or the discordant and busy urban city environment, we were taken through a range of feelings from solemnity to mischievous humour.
Every one of the six performers of the ensemble is a jazz master. Bending time to unbelievable places, experimenting with it and intelligently combining and weaving the individual voices into a group performance, the evening was a showpiece of what jazz is.
Jim Langabeer, who introduced the audience to the putorino, or Maori flute, has a long relationship with the Jazz Festival, being involved with the youth jazz festival and competitions since the 60s.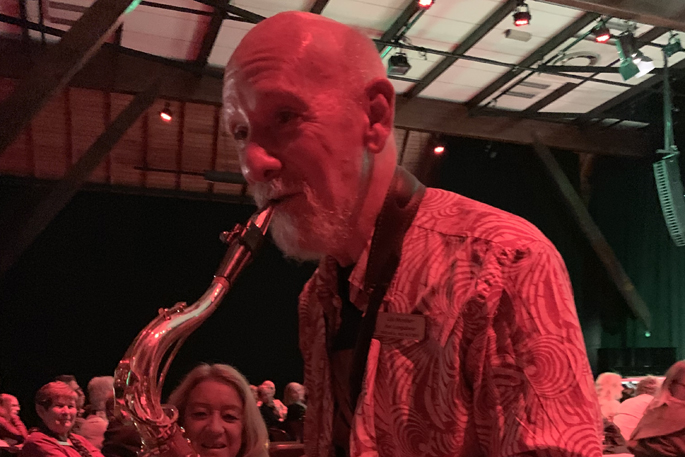 Tauranga Mayor Greg Brownless addressed the audience, and opened the festival, which will run across the Easter weekend, with performances at many venues across the city including the airport, Armitage, downtown Tauranga and even sunset cruises on the Kewpie.
On Saturday morning, a parade will be held, which leaves from Cliff Rd at 11am and descends down into the city downtown area, with vintage cars and swing dancers participating.
For more information on events being held, check out www.jazz.org.nz