A new war memorial cenotaph is set to go up in Papamoa before Anzac day.
Tauranga City Councillor for the Mount and Papamoa Steve Morris says he's pleased with how the project has progressed.
"We installed it just in time for Armistice Day last year, and it is a community project which we fundraised almost exclusively from the Papamoa community."
The black granite obelisk has been in place since last year, however the flagstaff is brand new.
Steve says the cenotaph has been completed in four stages.
"A three metre ground spire went in, which was the first stage.
"The second stage has been getting all the lighting hooked up, and that is going up this weekend in time for Anzac day.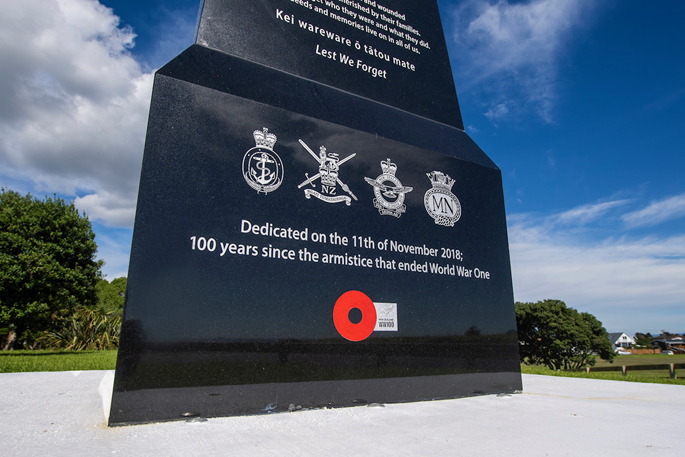 "The third stage is a 12 metre flagstaff, that is being donated by the Farmer Motor Group and that is going through resource consent and hopefully we'll be in a position to put the foundations in this week."
Steve says he hopes the war memorial cenotaph will be erected in time for the Anzac day service.
"The final stage is the landscaping, and the plan really evokes the trenches in world war one.
"We are still fundraising for that. It's going to be a real iconic 21st century memorial."
Steve says the flagstaff is going to be rather similar to the flagstaff at Gate Pa, which was also donated by the Farmer Motor Group.
"This Papamoa flagstaff is basically the same, but it is more suited to marine conditions being close to the beach."