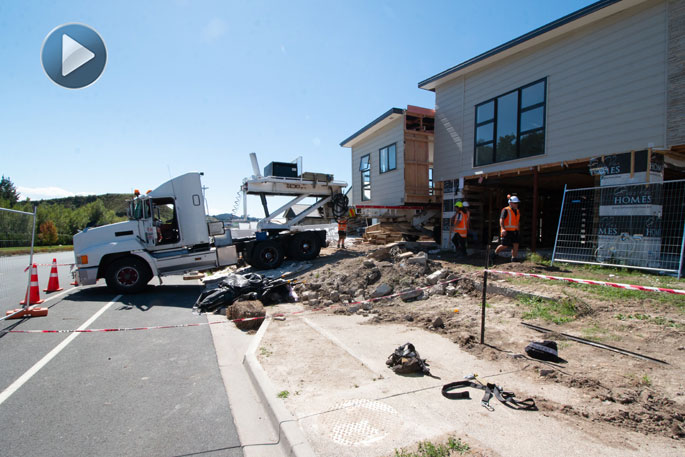 Click the image above to watch the video
The salvage and removal of Bella Vista homes has begun.

A large portion of the first home at the site is today being lifted from its foundations in preparation for transportation by a contractor.

All 16 Lakes Boulevard homes are earmarked for removal, with the remaining five homes on Aneta Way proposed to be repaired and sold on their existing sections.

Tauranga City Council bought all 21 properties from affected homeowners after the Bella Vista development failed and problems were found with the houses and sections.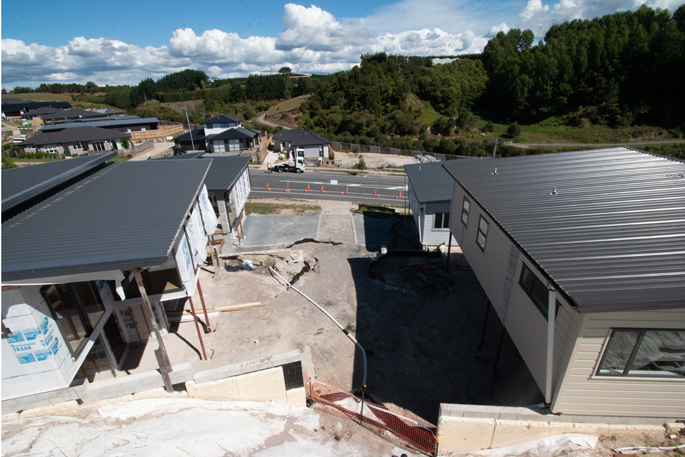 Mayor Greg Brownless says the removals are part of a Tauranga City Council programme to recover the remaining cost to ratepayers after an insurance payout of $10.55 million offset much of the $14 million cost of buying the homes.

"We've put things right for the homeowners, and our focus now is to ensure the best-possible outcome for ratepayers," he says.

"It's clear that the best way to achieve this is to salvage and sell as much as we can."

The contractor, Shane Moore Services, intends to recycle as much of the building material recovered from the site as possible.
The contractor is expected to spend up to a week removing the upper portions of each of the homes, with all 16 to be removed by winter. The contractor intends to move the homes to another location and arrange their sale.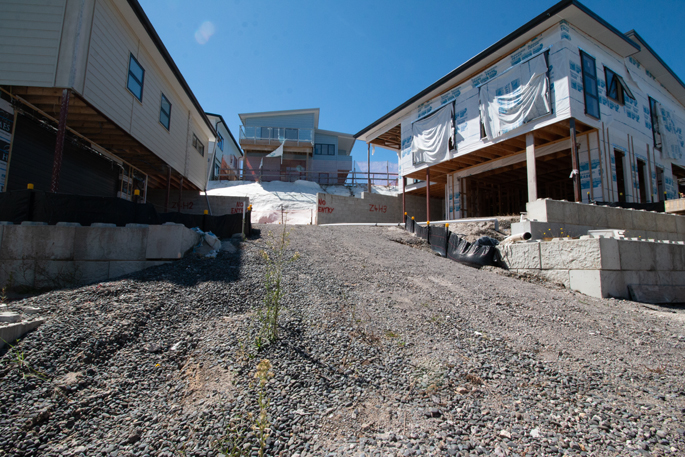 These removals will allow the basements on Lakes Boulevard to be demolished and earthworks undertaken to secure the site and make it safe.
Council has brought charges against some parties involved in the failed development, who have been provided access to the buildings to prepare their defences.

Two investigations into Bella Vista are nearing completion. One, by the Ministry of Business, Innovation and Employment, is expected to be made public in full. An internal staff investigation is also being undertaken and, although subject to legal restrictions, some aspects of this are also expected to be made public.