A person has sustained a suspected back injury following a water incident in Mount Maunganui.
Emergency services were called to the incident on Marine Parade just 3pm.
A reporter at the scene says emergency services think he has hurt his back after body surfing.
"They think he may have slipped a disc in his back.
"Lifeguards responded very promptly and sent three vehicles along to assist, and then rung for an ambulance."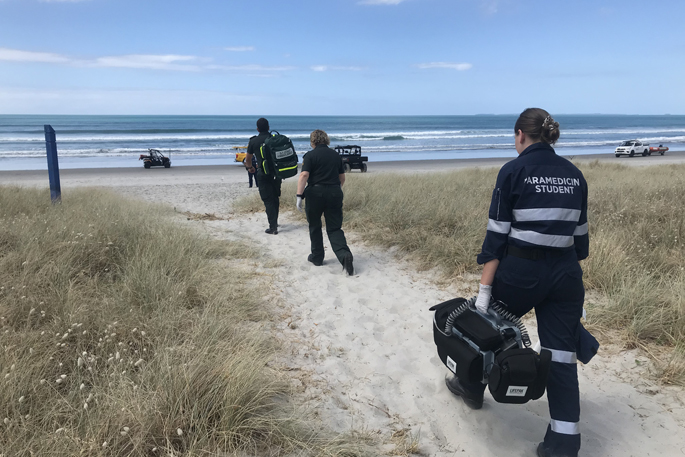 Lifeguard patrols have recently been reinstated in the Bay of Plenty because the ongoing swells and challenging surf conditions.
With many surf lifeguards from local clubs responding to rescues after school and into the evening, SLSNZ Eastern Region Lifesaving Manager Chase Cahalane says it's "vital" to reintroduce roving patrols to ensure everyone could stay safe during this weather event.
Concerns for public safety were raised by SLSNZ with Tauranga City Council and it was agreed that there was an immediate need to provide a more proactive and quicker response to any potential rescues during the week.
So the two have teamed up to put senior surf lifeguards back onto the beach during this time.