The sudden death of Tauranga Boys' College teacher Logan Gemming is devastating news for the school and wider community.
The father of three was killed in a freak accident at Fergusson Park on Sunday afternoon, as he prepared to launch his kitesurfer in blustery conditions.
A witness at the scene told a SunLive reporter that "(Logan) got picked up by the wind and slammed into the blue sign at the entrance near the gate to Fergusson Park. I'm not sure but I think he died instantly".
Master in Charge of Hockey at Tauranga Boys' College, Rob Leslie, says Logan attended the school from 1995 to 1999 before returning as a PE teacher in 2003.
Logan coached the hockey First XI for many years and latterly was involved in the management of the school's hockey programme.
"He was just incredibly well-prepared. In everything he did he was totally professional and was doing it for the boys and looking to do the very best he could for them.
"It ties up with his teaching side of things. He did a lot outdoor education-wise and that sort of thing. He was always looking to give those in his care the best sort of experience he could through his own experiences.
"He was selfless too. He had a young family but was still putting in a large amount of effort for the school. He had a great rapport and relationship with the boys and the wider hockey community, which I guess comes back to the whole family involvement with the sport as well."
Logan's dad John, who recently retired after 40 years as a doctor at the Fifth Avenue Medical Practice, is a tournament doctor for the International Hockey Federation at events around the world.
Mum Gillian is the Oceania Hockey Federation's development manager. Last June, she was made an Officer of the New Zealand Order of Merit in June.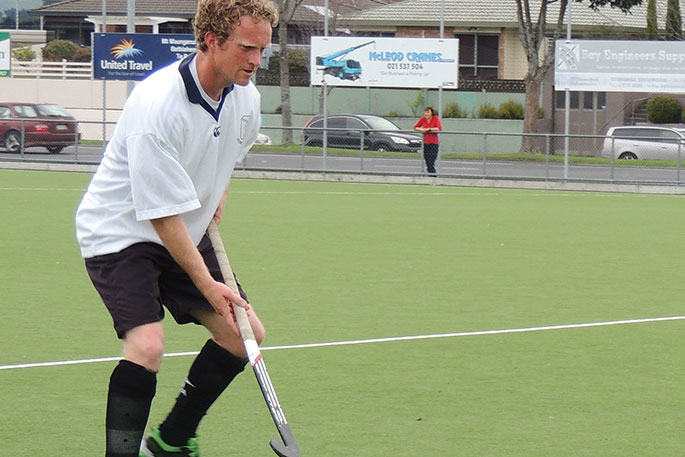 Rob says it will be a very difficult time for the boys who were taught and coached by Logan when the new school year begins in February.
"It's hard to really think how that is going to all happen. He had a pretty significant profile within the school as the teacher, the coach and he was a Dean at school as well.
"Everyone will be hurting."
Logan's death has been referred to a coroner.