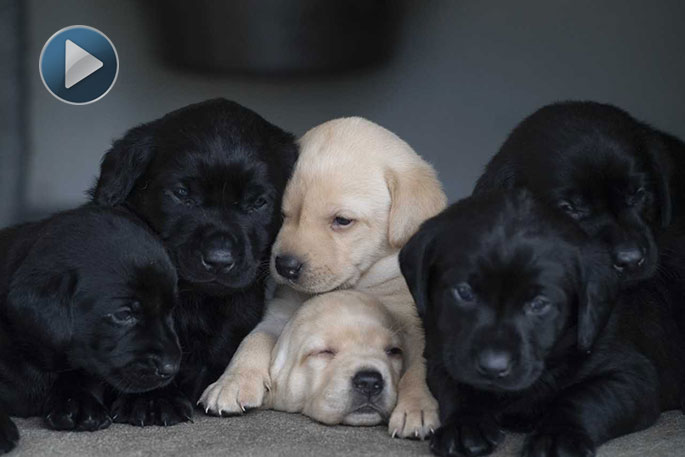 Click the image above to watch the video
The puppies born late last year to New Zealand Defence Force Explosives Detector Dog Iris now have names.
The six puppies are the "P" litter, which means all their names begin with the letter P. Their names are Paris, Poppy, Pluto, Pacer, Pulse and Poi.
The NZDF and New Zealand Police's combined detector dog breeding programme had its first success when Explosives Detector Dog Iris gave birth to six puppies on November 15, 2018.
Explosives Detector Dog Iris is part of a new capability being introduced into service with 2 Field Squadron, 2nd Engineer Regiment, Corps of Royal New Zealand Engineers, as part of the Counter Explosive Hazards Project.
These dogs are trained to detect a range of explosives, which could be a threat to NZDF personnel or civilians at home and overseas. It is hoped Iris's puppies will become service dogs.
New Zealand Army Military Working Dog lead Alan Inkpen says the arrival of the puppies is the start of what is hoped to be a productive partnership with New Zealand Police in developing a detector dog breeding programme.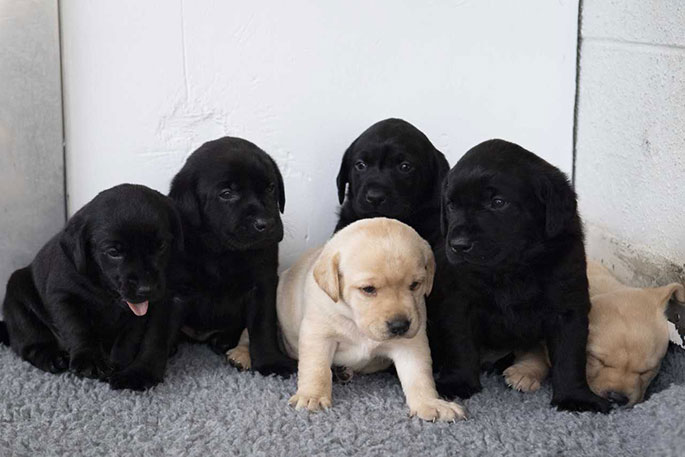 "Explosive Detector Dogs are a valuable capability for the NZDF and we need more puppies coming through as we increase our expertise in this area and also retire a few of our long-serving dogs."
The puppies have spent the past eight weeks at the Police Dog Unit in Trentham with Iris and they will be given to foster families in January 2019.
Each puppy will be fostered for about nine months, during which a number of assessments will take place to look at each pup's suitability for explosive detection training.
Those pups that meet the training criteria will begin their detector dog training in late 2019.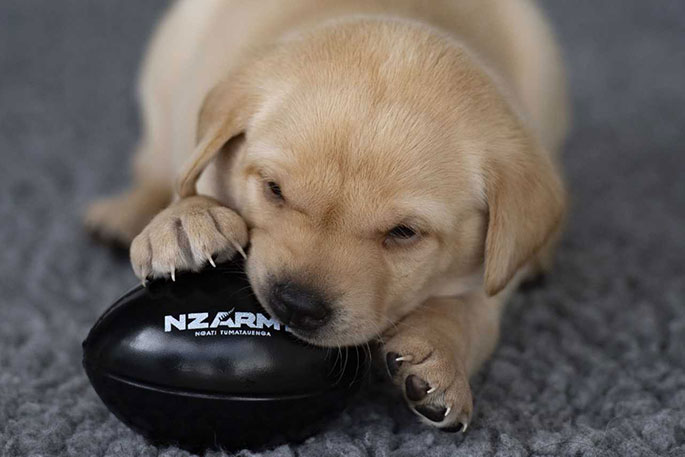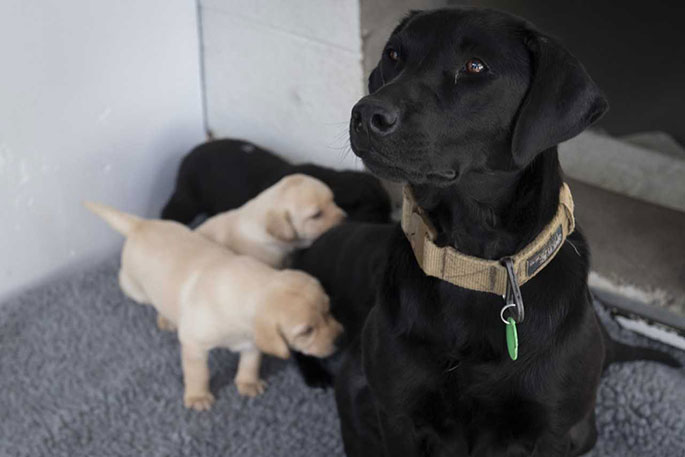 New Zealand Defence Force Explosives Detector Dog Iris with some of her puppies.