A Manchester teacher had her Papamoa holiday extended by a day following the return of a flight from Auckland to Hong Kong yesterday.
Beth Nunn was heading back to the United Kingdom after a brief holiday in New Zealand, staying at Papamoa with friends before spending several days in the South Island.
But the flight returned soon after the Cathay Pacific flight CX198 left Auckland at 3.50pm on Thursday. It landed around 4.30pm.
The aircraft's nose was stoved in on impact with what was reported as "multiple birds".
A decision to abandon the flight to Hong Kong and return to Auckland followed the dumping of fuel.
All went smoothly, with nothing to indicate an emergency had occurred. Nor had the pilot sought assistance or priority landing, says a Cathay Pacific spokeswoman.
The flight encircled the Upper North Island, website tracking showed.
Fuel was dumped when aircraft made emergency landings, the spokeswoman said, as aircraft cannot land laden with fuel.
While the spokeswoman was reported as saying she was unaware of the extent of the damage, Beth Nunn's photograph graphically illustrates impact – a direct hit on the aircraft's beezer.
Engineers were assessing the extent of the damage when the aircraft landed late on Thursday.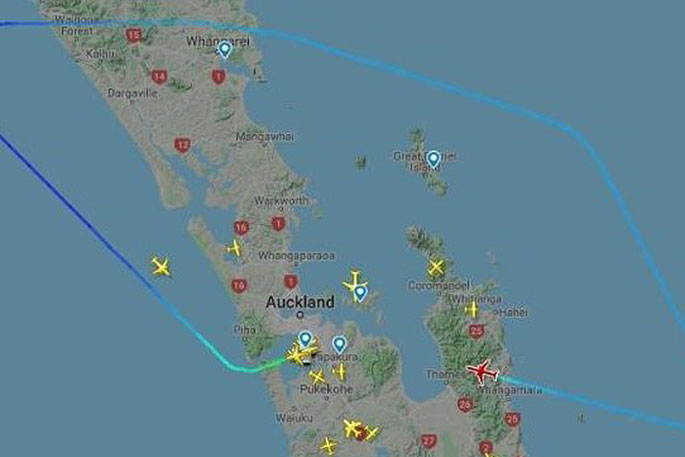 Flight tracker for Cathay Pacific flight CX198.