The opening day of the TECT National Sevens produced plenty of thrills over 42 games played in magnificent conditions at Tauranga Domain today.
The old stadium has never looked finer with temporary stands, multi-coloured marquees and both playing fields set side-by-side to make it the perfect sevens venue.
Spectators were waiting patiently to get into the ground well before the first game kicked off and the crowd grew steadily throughout the day. There was a surge after lunch with plenty arriving after competing in or watching the Mount Monster surf lifesaving spectacular held at Mount Main Beach.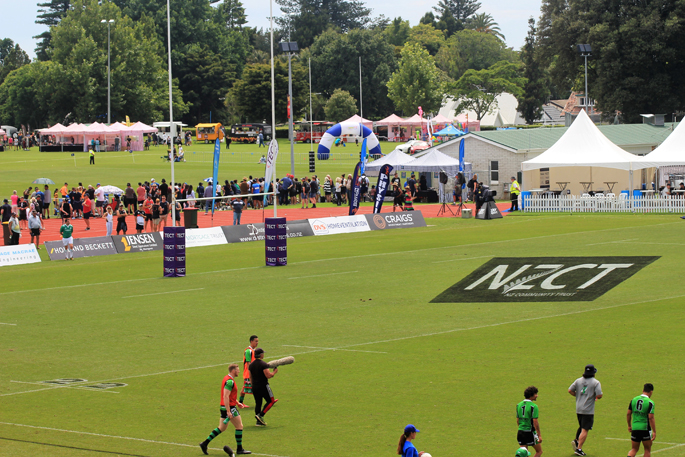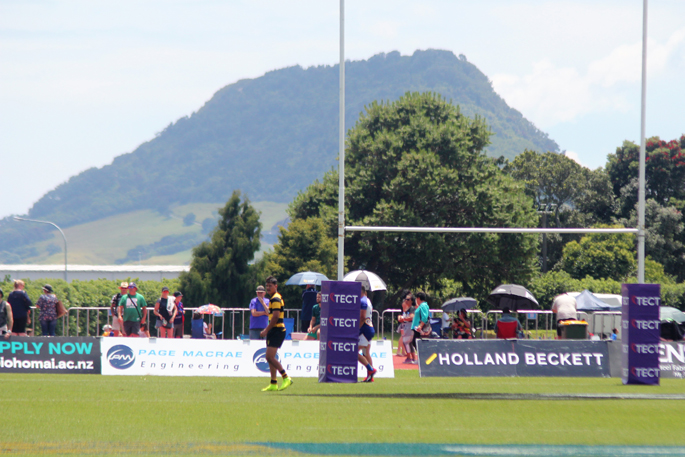 Throw in a huge water slide that gained in popularity as the temperature kept rising throughout the day, and a variety of food stalls that catered for every taste, it was certainly an impressive beginning for the event's three–year tenure in Tauranga.
On the field matches pretty much went to plan with few upsets to shake the pre-tournament expectations.
But sevens is a highly unpredictable beast so there is bound to be an upset or two before the winners are crowned on Sunday evening.
Defending champions Waikato men and Manawatu women showed why they are so highly regarded with three comfortable wins each in pool play.
Waikato defeated Southland 22-12, Otago 38-21 and Auckland19-0 while Manawatu won against North Harbour 27-5, Wellington 29-12 and Counties Manukau 31-12.
Bay of Plenty have never won either a men's or women's national title and after day one only the Bay women are still in contention in the Cup competition.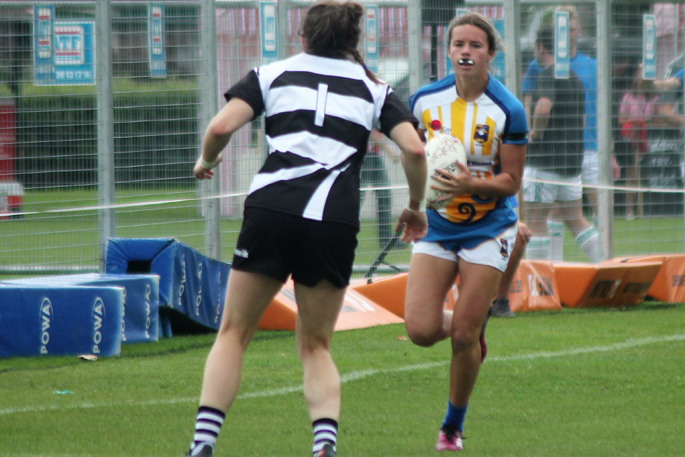 Kiani Tahere.
The team coached by Rodney Gibbs had a good first day with three wins over Hawke's Bay 22-12, Tasman 26-0 and Waikato 24-7 to give them plenty of confidence heading into day two.
The three wins means they finished top of Pool C and a good draw into the quarter finals. Kiana Tahere, Autumn-Rain Daly-Stephens, and captain Rebecca Kersten were in top try-scoring form.
The inexperienced Bay men's side, coached by Sean Horan, lost their three matches on day one which although disappointing will have produced plenty of invaluable lessons to take into Sunday's play-off games and future tournaments.
They left their best for last and can count themselves unlucky to lose 21-17 to Hawke's Bay after some dazzling tries scored by Josh Honey, Hunter Mokomoko and Rewita Biddle were not quite enough to get them over the line.
Day two play-offs begin at 10.05am Sunday with the women's Cup final set down for 5.35pm and the men's Cup final at 6pm.
Results and day two draw: Go to www.nationalsevens.co.nz or download the unique mobile phone app created by Toi Ohomai Institute of Technology students at https://nationalsevensapp.nz for real time results and updates.
Tickets: Tickets are available from Dash Tickets.co.nz, with family concessions also available. Tickets are available at the gate.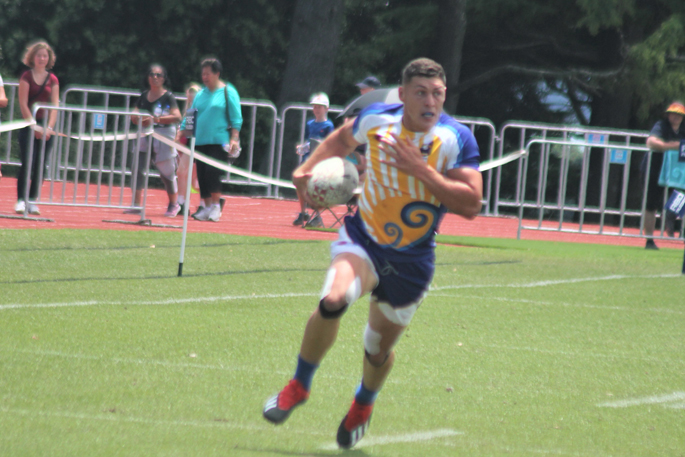 Elijah Nicholas.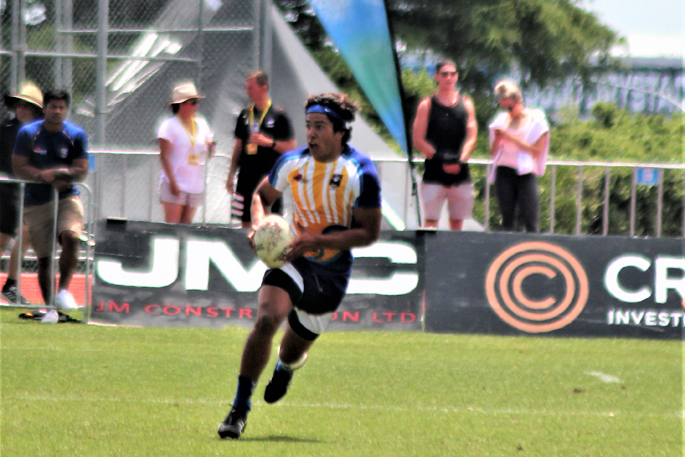 William Ngatai.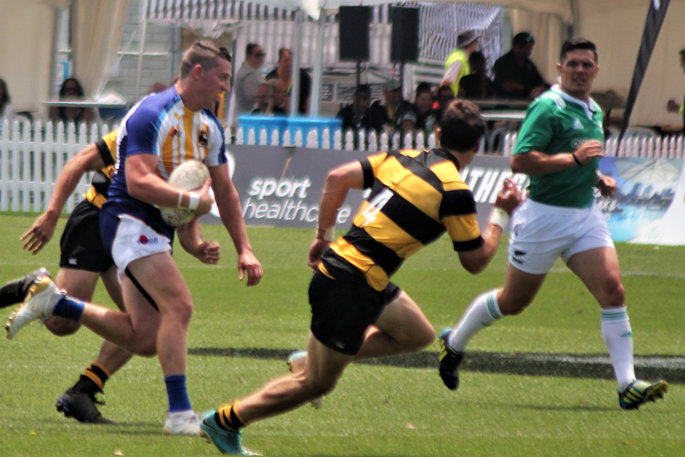 Josh Honey.