Four birthday parties and a wedding anniversary. That's how I spent my Christmas in 2015 – and all at the same event.
My friend, who was celebrating her 21st birthday, was home from Perth for the first time since high school, so it felt only polite to show my face when the invite came in the mail.
The event also marked her uncle's 50th birthday, her grandparents' 70th birthdays and their 50th wedding anniversary too.
It came as a shock to me, as it was the first time I had spent Christmas Day in a way that deviated from what I viewed as the 'norm' – the traditional presents-under-the-tree ideology you see advertised on all of the department store advertisements for about six months leading up to December 25.
"It just made sense to host all of the events on Christmas Day," my friend said at the time. "Everyone was together in one place, so we decided to take advantage of it."
The more I look around, hers isn't the only Christmas Day itinerary that deviates from the 'norm'.
Julie Stringfellow, for instance, says her day will be spent volunteering at a Community Christmas Lunch, organised by a Whakatane church and local charities.
"It provides a place for people to come together with their families to socialise and enjoy a prepared Christmas meal," she says. "I'm volunteering."
Her typical Christmas Day would usually include lunch and dinner with family.
"I'm very fortunate to have such an amazing and supportive family, but I also realise that some people don't have the same support."
That's when she found the community lunch - a gig that not only lets her set a good example for her three-year-old son, but in her opinion represents what the day is really about.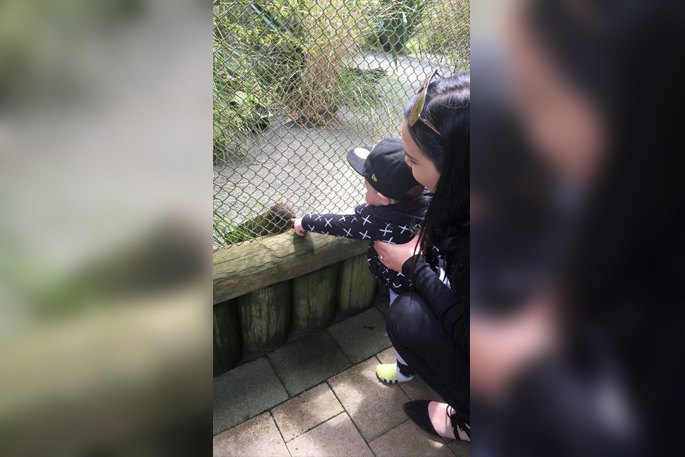 Julie and her son, Luka.
"The true meaning of Christmas is family and being able to give back. This sometimes gets lost in the hype of material gifts, and volunteering allows me to give back in a genuine way."
This year is the second time she's been a volunteer.
"My friends and family understand and support the fact that I want to give my time to others on Christmas Day.
"It's just a normal day for me and I don't expect anything, but I feel joy in giving and that's why I will continue to volunteer each year."
Setting up the lunch at Whakatane War Memorial Hall.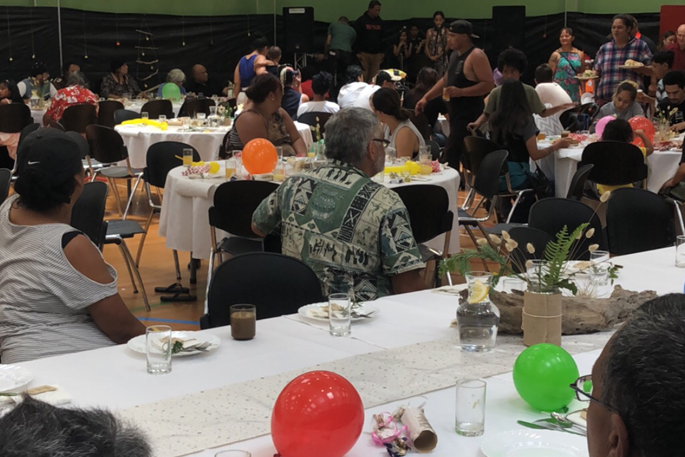 The Community Christmas lunch.
Jim Bunny says he'll be spending the morning with his children and their mother, a tradition for him that not even divorce could break; though he isn't privy to having experienced what he calls a "sad-sack" Christmas.
"The first year after we divorced, I spent Christmas alone," he says. "I was living alone in an apartment on the 27th floor of a downtown Auckland complex.
"I deliberately did it, I just wanted to beat myself up."
He started the morning with a run.
"Downtown Auckland was completely deserted. I remember running right down Queen Street from Karangahape Road.
"It was so empty you could have run right down the middle of the road if you wanted."
By lunch time he'd 'snapped out of it', and the next year he resumed their usual family tradition.
"Christmas is one of the few times of the year I can acknowledge my wife did a wonderful job of bringing up my children.
"I still go to Auckland to see her every year, and first thing in the morning we open presents with the kids as we have done for 25 years.
"We spend half the day together, and while I can't live with her, it is a time to celebrate the fact she is an extraordinary mother and our children love her dearly."
The rest of the day, he says, is fair game.
"She goes to her parents, and I get out of there as fast as I can."
Max Ocean, by contrast, says while he may be spending the day alone, it will be far from a sad occasion.
"Last year I spent five weeks in Bali," he says. "I prefer to travel with close friends but all of them had work or plans.
"I was happy to spend it alone. I'm an introvert so alone time for me is the best."
The day involved getting breakfast from his favourite cafe in Seminyak, an afternoon streaming television shows and a few festive beverages.
"For me it was just another day, but it was a great day."
Nassah Te Kani-Green will enjoy a gathering with friends, banded together by the commonality of living away from family during the festive season.
"I live and work in Wellington, but my family lives in the Bay of Plenty. A group of friends are the same as me, with their families living in different parts of New Zealand too.
"We're going to find a hotel that has a Christmas buffet."
His timetable is similar to Dylan Henderson, who will also be spending Christmas with friends.
"I haven't had a close relationship with my own family for a long time and my friend's family live overseas. We do a sort of mixed friend's Christmas."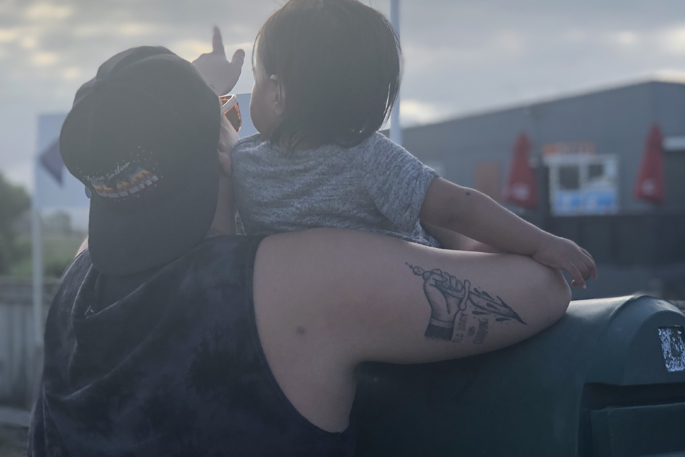 Dylan Henderson enjoys Christmas with friends Lania Lopez-Gage and Kahurangi Gage-Lopez (pictured below).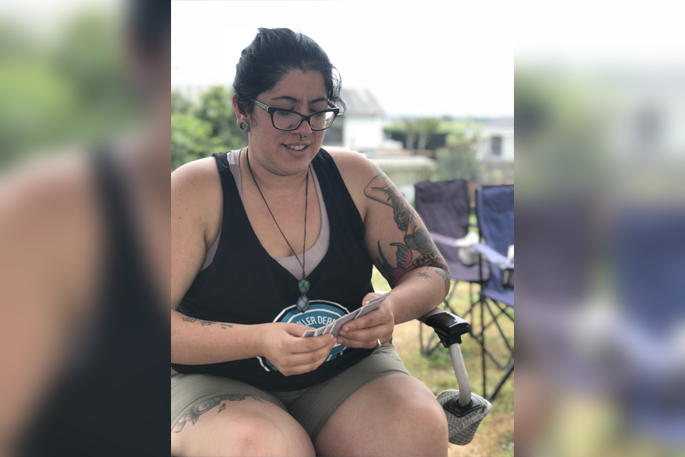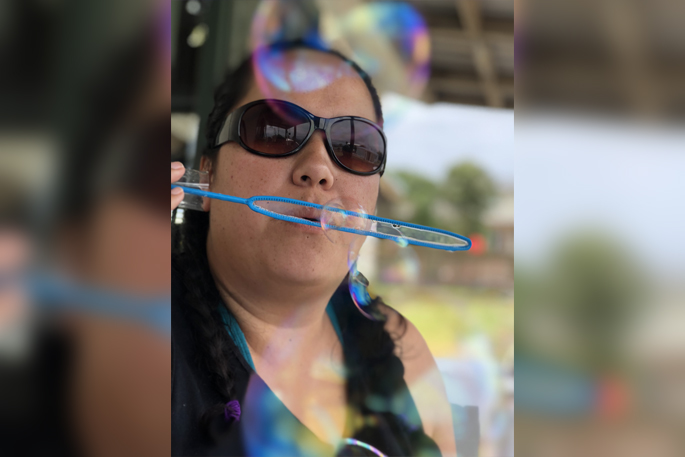 My Christmas, on the other hand, is set to be quiet this year, enjoyed amongst the company of family and friends. While the day will be half as busy for me as it was in 2015, I imagine it will be full of just as much laughter, good food, company and love.
However your Christmas day is spent this year, make sure you enjoy it and stay safe. Happy holidays!