Good morning SunLive readers and welcome back to another beautiful weekend.
It's a pearler across the whole Bay of Plenty today, despite some crazy lightning and thunderstorms witnessed late last night.
SunLive photographer Cameron Avery captured all of the wild weather last night, check it out below: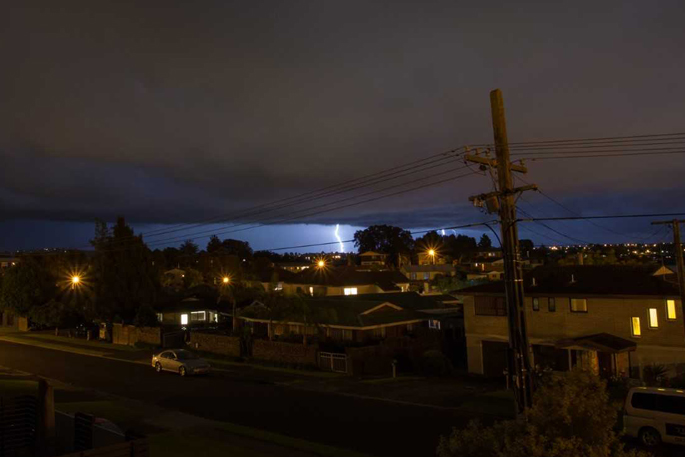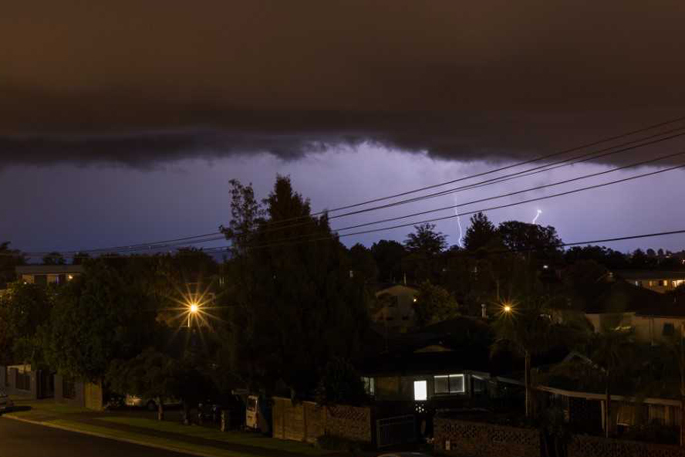 Regardless, we're into a new day and it seems residents across the Bay are making the most of the gorgeous weather out there.
Lined up on the itinerary today is an event in just about every corner of the city.
If you're in the city centre, be sure to drop by the Tauranga Domain who will be hosting the TECT National Sevens all weekend long.
The two-day tournament kicks off on Saturday with the best 16 men's and 12 women's provincial teams contesting the iconic event first played for in 1975.
After five years hosted in Rotorua it is now Tauranga's opportunity to prove to NZ Rugby that this city is the ideal venue.
Some road closures are in place to note too: the Northbound lane on Cameron Road from Brown Street to McLean Street will be closed from 8am to 8pm:
Find an overview of summer event road closures online.
Plus for more information including ticket prices visit: www.nationalsevens.co.nz
For the Mounties a triathlon of epic proportions is on as lifeguards and mini athletes alike take on the coveted Mount Monster.
This epic event includes a 25km epic along the Mount Maunganui coastline, comprising a 5km run, 1500m swim - including a 6m jump off the Moturiki Island blowhole - a 12km ski paddle and a 6km board.
It's not for the faint hearted in terms of competing, but it is an easy one to watch, so be sure to stop by and cheer on those competing.
Then over in Te Puke the postponed Seeka Christmas Float parade is back on!
Te Puke events and promotions marketing manager Rebecca Larsen says while the event has been scaled back, it still promises festive fun for the entire community along Te Puke's main drag - Jellicoe Street.
"We're still celebrating sports, so anyone can come along in their sports gear, carrying their ribbons, trophies, certificates or whatever they want to show off.
"We're also calling on any special vehicles who want to be in the parade, to just show up on the day."
The National Anthem and a haka will be performed on the day, and those wanting to take part are invited to do so.
The event begins at 11am, with the road closing from 10.30am.
Those wanting to join the parade are invited to meet behind the Te Puke Library at 10.30am.
Plus there's a whole lot more on, check it out in the calendar below:
Saturday 15 December
Car Boot Sale
Tauranga South Community Patrol Car Boot Sale, Greerton Village School, 151 Greerton Road. 7am onwards. Single site. $5. Double $10. Ph Shirley 577 1116
---
Bay Network Singles Club
50 Plus. Make new friends. Barbeques, outings, dining out & pot-lucks. Ph Jonathan 572 2091 or Maureen 021 112 3307
---
Beth-El Messianic Family
Celebrate family life with Jews & Gentiles gathering as Yeshua (Jesus) & the early believers did. 10am Otumoetai Primary. Joel 021 768 043
---
BOP Model Powerboat Club
BOP Champs & Dec Club Race Day. Today at Taurikura Drive, The Lakes. Starts 9am just down from Above & Beyond
---
Cinderella, The Ballet
Dance Education Centre presents Cinderella, The Ballet. 1pm & 7pm at Baycourt. Tickets available at Baycourt.
---
Gate Pa Junior Tennis
Club days/times: Sat 9am: 5-7 yrs, 10am: 8-10 yrs Thurs- 4.30pm: Intermediate ages, 6pm: College ages. New members welcome. Racquets are available. Enquiries: Turu 022 031 7568
---
Get Fluxed Art Exhibition
Student work from Toi-Ohomais Welding for Art 2018 Pathways course. At The Incubator, Historic Village. www.theincubator.co.nz facebook.com/theincubatortauranga @the_incubator_tauranga
---
Greerton Hall Market
8am-1pm. Crafts, plants, produce, bric-a-brac, refreshments. Balloons & lollies for kids. Spot prizes. Ph/txt for stall. Tricia 07 543 1487 or 027 908 2952 greertonmarket@actrix.co.nz, www facebook.com/greertonhallmarket
---
LOL Laughter Wellness
We don't laugh because we're happy, we're happy because we laugh. Arataki Community Centre, Zambuk Way, Mt Maunganui, 11-11:45am. Koha. Trish 022 036 6768 lollaughterwellness@gmail.com
---
Narcotics Anonymous
Open meeting every Sat, 7:30-8:30pm at Hanmer Clinic (behind Super Liquor), 1235 Cameron Rd, Greerton. If using drugs is causing you problems, ph 0800 NA TODAY
---
Otumoetai Tennis Club
Adult tennis. Start time 1:30pm. Bellevue Park, Windsor Road (next to Swimming Pool Complex). New players & visitors welcome. Ph Fred 544 5088
---
Petanque
Tga/BOP Club, at Club Mt Maunganui 12:50pm start. All welcome to try a new sport. Equip available, all coaching given. Ph Jo Ann 578 3606
---
Red Cross Volunteers
Looking for something professional & to support your community while gaining retail skills for 4hrs? Enquire today at Red Cross Shop Cameron Rd, ph 578 2683
---
Social Group
Unique club for people with a mild disability. 25 to 45. Various friendly fortnightly outings. Ph 07 575 3739 or 021 206 2980
---
Tauranga Fuchsia Group
Meet at Art/Craft Centre Elizabeth St West, last Saturday of the month except Dec/Jan at 1:30pm. Growing fuchsias. Pat 579 1655 Noeleen 578 4643
---
Tauranga Rotaries March Book-Sale
Please donate books, records, CDs, DVDs, jigsaws, sheet music. Drop off at 24 Montana Dr, 20 Ririnui Pl. Ph Anne 543 5350 or Ross 544 0817
---
Te Puke Christmas Parade
Downtown Te Puke, 123 Jellicoe St. 11am-12. Free admission.