More rain is on its way for the Bay of Plenty as a thunderstorm watch is in place for the central to northern parts of the North Island.
Rain is meant to developing this morning with the risk of it becoming heavy in the afternoon.
"It could become heavy in the afternoon as a severe risk of thunderstorms are in parts of the North Island, its giving those showers a chance that they may become heavier from the afternoon," says MetService Meteorologist Mark Bowe.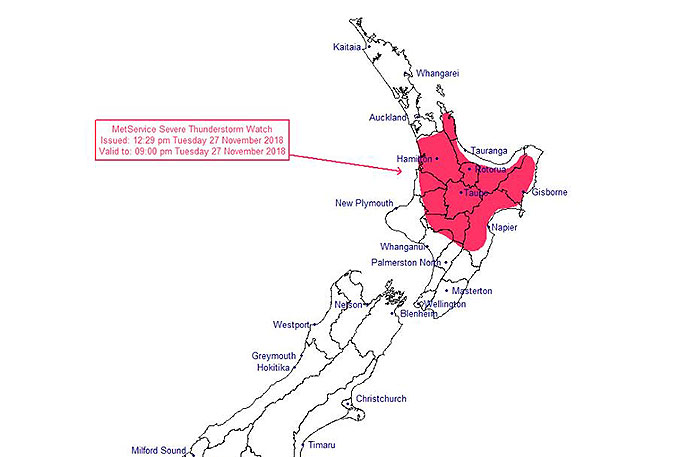 "So it will be a showery day for you guys, with the chance of heavy from this afternoon. There will be a high of 21 degrees which isn't too bad either.
"The thunderstorm risk that we have running at the moment is quite close to Tauranga, it's not over Tauranga per say, its close enough to give those showers the extra kick."
People in the Western Bay between Rotorua and Tauranga got caught in thunderstorm action last night with a couple of strikes happening between 7pm and 11pm last night.