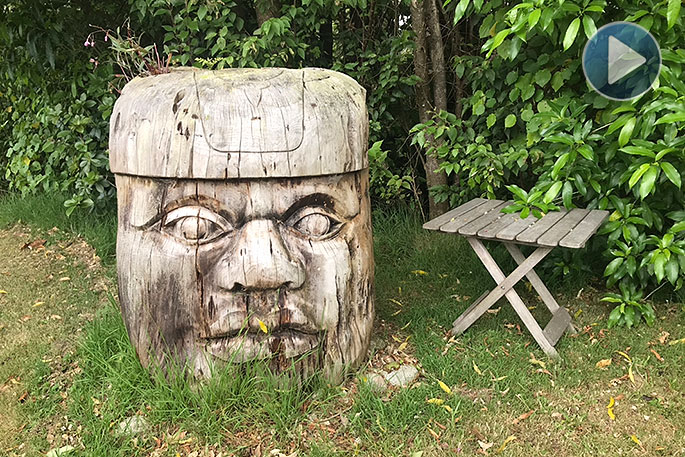 Click the image above to watch the video
SunLive weather is brought to you today by the Bay of Plenty Garden and Art Festival which begins on November 15. Today's mystery garden is located in Aongatete.
In today's weather forecast we are expecting a partly cloudy day with a few showers and light winds.
It's a one-clothing layer day today with a high of 20 and an overnight low of 14 degrees. Humidity is 94 per cent.
High tide is at 11.40am and low tide at 6pm (Tay Street). There's a sea swell of 0.9m and sea temperature is 17 degrees. Sunset tonight is at 7.56pm.
If you're going fishing the next best fish bite time is between 4.30 and 6.30pm.
On this day in NZ history in 1896 Mount Tongariro erupted. At 12.40pm on November 13 1896, Te Maari, a crater at the northern end of the Tongariro range, erupted spectacularly. It continued to erupt sporadically for nearly a year.
In 1990 David Gray killed 13 people at Aramoana. The small seaside township of Aramoana, near Dunedin, was the scene of the deadliest mass murder in New Zealand history when David Gray went on a shooting spree that left 13 people dead.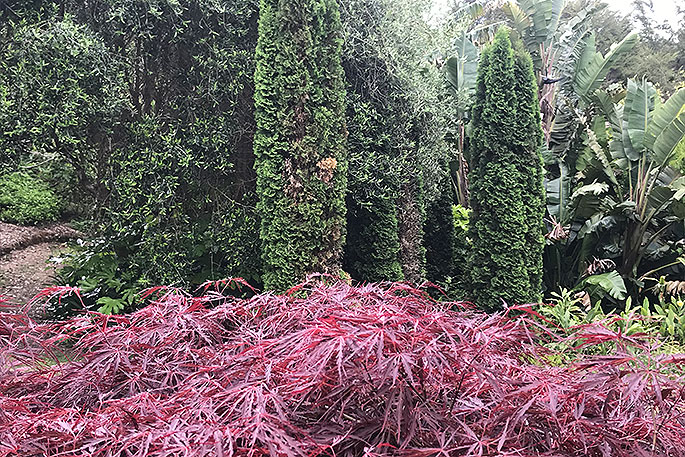 In world history on this day in 1835 Texas officially proclaimed its independence from Mexico, and called itself the Lone Star Republic, after its flag, until its admission to the Union in 1845.
In 1851 the London-to-Paris telegraph began operation. In 1862 Lewis Carroll wrote in his diary, "Began writing the fairy-tale of Alice - I hope to finish it by Christmas."
In 1907 Paul Corno achieved the first helicopter flight. In 1914 the brassiere, invented by Caresse Crosby, was patented.
In 1947 the Soviets completed the development of the AK-47. Conceived as an intermediate rifle for Soviet foot soldiers, the AK-47 became the prototype of the modern assault rifle.
In 1952 Harvard's Paul Zoll became the first man to use electric shock to treat cardiac arrest.
In 1970 a powerful tropical cyclone struck the Ganges Delta region of East Pakistan (now Bangladesh), causing an estimated half-million deaths in a single night; the Bhola cyclone is regarded as the worst natural disaster of the 20th century.
In 1985 some 23,000 people died when the Nevado del Ruiz erupted, melting a glacier and causing a massive mudslide that buried Armero, Columbia.
Today is the birthday of Saint Augustine, Christian theologian and philosopher. Born in 354, he once said "You have made us for yourself, O Lord, and our hearts are restless until they rest in you", and "How can the past and future be, when the past no longer is, and the future is not yet? As for the present, if it were always present and never moved on to become the past, it would not be time, but eternity."
To get involved in activities around the Bay of Plenty, please check out our What's on page.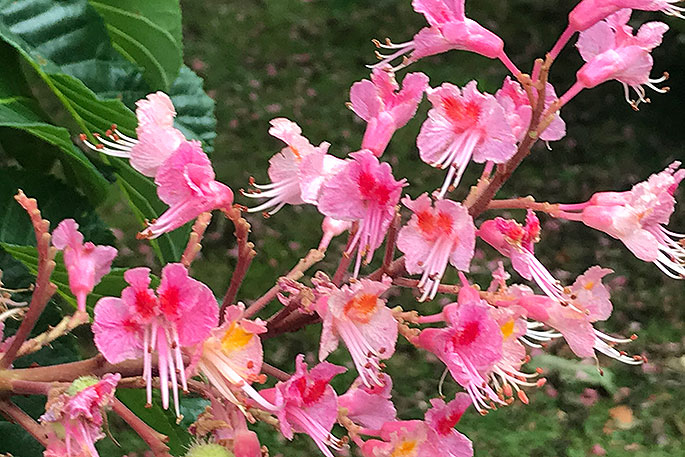 SunLive weather is brought to you today by the Bay of Plenty Garden and Art Festival, and features one of the 70 beautiful gardens on the Garden and Art Trail.
Festival trail opening times: 9.30pm – 5pm Thursday November 15 to Saturday November 17; 9.30am - 3pm Sunday November 18.
Bloom in the Bay (Tauranga Historic Village) opening times: 9am - 9.30pm Thursday November 15 to Sunday November 18.
To find out more go to the Garden and Art Festival website.
Have a great day!