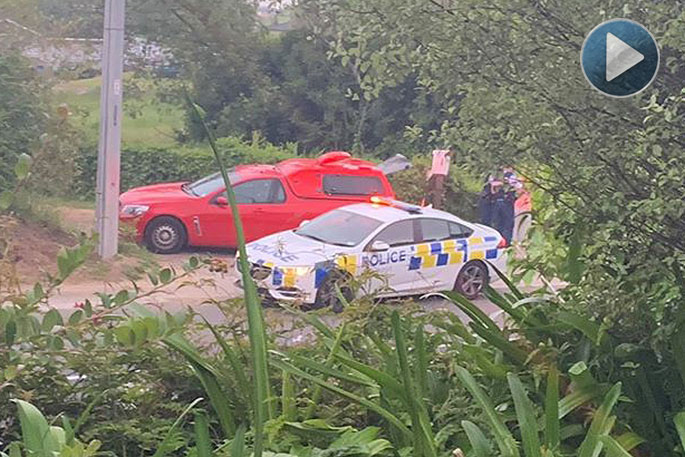 Click the image above to watch the video
Reports are coming in of armed police in Bethlehem this morning.
Two people have messaged our SunLive Facebook page to say "a lot of armed police at Wairoa Marae in Bethlehem".
"I woke up around 6am to someone on a loud speaker yelling to 'come out with hands on your head. the place is surrounded. We have a warrant to search the property. We walk down our property to find armed police around there property'," says one reader.
"Police stopping all entry into the Marae and surrounding area. Police with guns at the two entrances into the marae."
A police spokesperson says officers are executing a search warrant in the area.