A Bay of Plenty policing initiative centred on a model of evidence-based problem-oriented policing, has gained national accolades.
Kua hīkina te kohu – raising the fog – was a programme of engagement with iwi in Kawerau prior to Operation Notus, a large-scale operation involving Mongrel Mob drug dealing in the Bay of Plenty town.
The initiative is one of six prevention initiatives – from 15 original entries from around the country – which has been recognised as the Supreme winner within the New Zealand Police EbPOP Awards.
The award ceremony focusses on initiatives which involve police partnering with iwi to support communities who have been affected by a large-scale methamphetamine operation.
This has involved police staff identifying an issue, forming partnerships with other agencies or individuals and putting into place measures based on evidence of what works.
Officers from the National Organised Crime Group and Bay of Plenty District partnered with Tūhoe and Tūwharetoa iwi before the termination of Operation Notus in Kawerau to ensure affected communities would be supported.
This included assisting families displaced during the operation and providing referrals to treatment providers for people with addiction problems.
The programme also won the award for Excellence in Achieving Collective Impact.
Commissioner Mike Bush says the Supreme Award winner demonstrated partnership, respect and trust.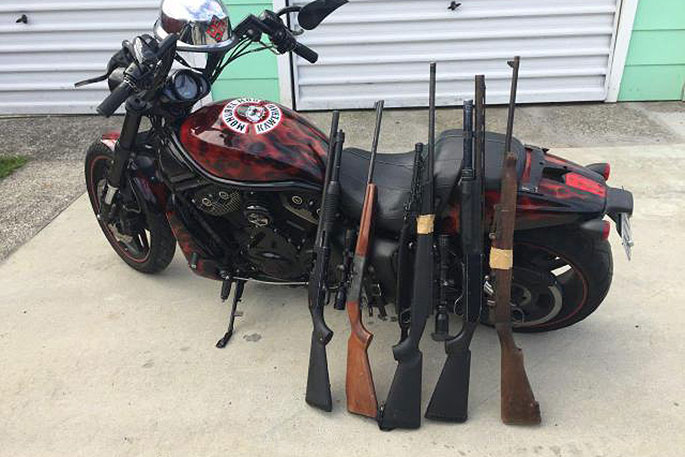 "We want Police to be trusted and respected, for people to have confidence in us, but we must trust others to get that trust."
He says the award entries underlined the pride he felt in being a member of New Zealand Police.
"All of the entries were examples of the absolute passion and emotion that Police and their community partners bring to their jobs."
"Criminal activity in the town was attacking the very fabric of the community," says National Manager Organised Crime Detective Superintendent Greg Williams.
"The National Organised Crime Group worked hard with the Bay of Plenty Police district and local iwi to ensure we could support the community, both before and after the operation.
"At the presentation, iwi representatives strongly endorsed the work Police had done in partnership with the community."
Bay of Plenty District Commander Superintendent Andy McGregor says he's pleased with the award.
"I'm incredibly proud to see the hard work and dedication of Bay of Plenty Police staff and our partners recognised today."