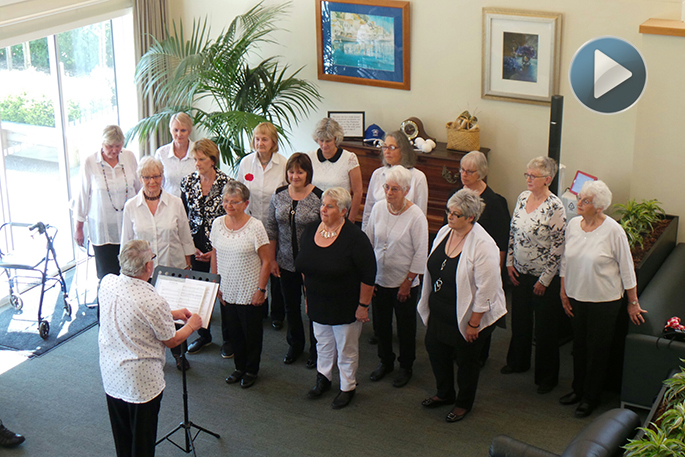 Click the image above to watch the video
Members of the Inacord choir are gearing up for their big performance at the Holy Trinity Church at the start of November.
On Wednesday October 11, some members of the choir took the stage at Waipuna Hospice to perform for some of the patients.
Songs of all kinds were sung, including some Christmas carols, with the audience tapping their feet and singing along.
"We are a choir that has been existing for the last 20 – 25 years and some of us have been singing together for that long. We have one big concert on November 3 at the Holy Trinity Church so we are preparing for that," says Sabine Claydon, chairperson of the choir.
"We have been doing this for a while. It is always good to get out there at this time of the year because we are preparing basically a whole new programme each year."
"We did the warmups in front of the audience so they can see what we are doing. It's funny, we don't take ourselves seriously. It's not a church choir. We are women from all walks of life and different age groups."
Inacords 'Rhythm of life' performance will be held on Saturday November 3 at the Holy Trinity Church from 7.30pm.
For more information visit: https://www.eventbrite.co.nz/e/rhythm-of-life-tickets-49677666237