The New Zealand Symphony Orchestra will bring internationally acclaimed pianists Denis Kozhukhin and Steven Osborne to Tauranga as part of its 2019 Season.
The four Tauranga concerts include guest conductors Thomas Søndergård from Denmark, Carlos Kalmar from Uruguay and Jun Märkl from Germany.
Kozhukhin, from Russia, will perform Schumann's Piano Concerto with Søndergård also conducting the NZSO in performances of Schumann's Manfred Overture, Beethoven's – Coriolan Overture, and Mozart's Symphony No. 36.
Osborne, from Scotland, will play Beethoven's Piano Concerto No. 4 with Kalmar also conducting Mendelssohn's The Hebrides Overture, New Zealand composer Michael Norris' Mātauranga – Knowledge and Mozart's Symphony No. 38.
NZSO Section Principal Horn Samuel Jacobs will perform Richard Strauss' Horn Concerto in a concert with Märkl. It will also feature New Zealand composer Kenneth Young's Te Māpouriki, Mozart's Symphony No. 31, Mendelssohn's Calm Sea and Prosperous Voyage and Schumann's Symphony No. 1.
The first concert for Tauranga in 2019 will be Classical Journey in February, led by NZSO Associate Conductor Hamish McKeich. It will present popular works by Rossini, Haydn, Prokofiev and Brahms.
NZSO Chief Executive Christopher Blake says the soloists, the conductors and the music that the Orchestra will tour around the country in 2019 are outstanding.
"Whether you attend NZSO concerts often or are new to the Orchestra, it will be an experience you won't forget. The soloists and conductors who join us next year are some of the best in the world and we are delighted that several will perform with us for the first time," he says.
The Orchestra's 2019 season includes a Beethoven Festival in Auckland and Wellington, conducted by NZSO Music Director Edo de Waart, where New Zealand's national orchestra will perform the great composer's nine symphonies.
"The Beethoven Festival is one of our biggest undertakings, and a fantastic opportunity to enjoy some of the greatest music ever written for orchestra," says Blake. "Maestro de Waart is a musical authority on Beethoven and to have him conduct this festival makes it even more special."
The NZSO National Youth Orchestra will celebrate its 60th anniversary in 2019 with concerts conducted by NZSO Music Director Emeritus James Judd in Auckland and Wellington. For this special event the NYO collaborates with the New Zealand Youth Choir, which celebrates its own 40th anniversary in 2019.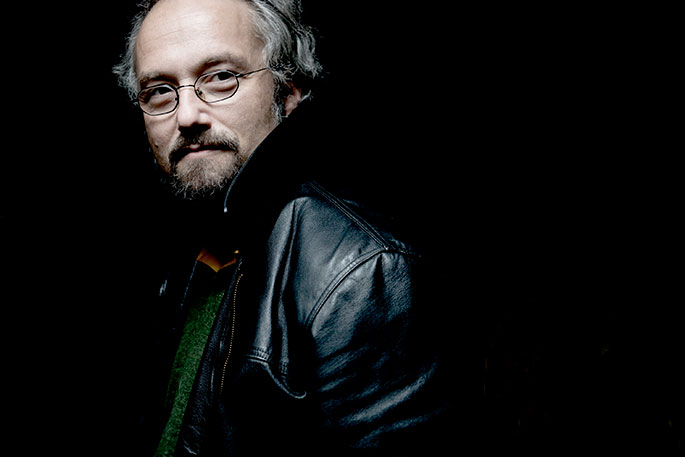 Carlos Kalmar.