Located in Gate Pa a renovated property is home to the early childhood learning centre, Kids on Nineteen.
Open since September 2011, the centre changed owners in early 2018 and has recently had Rob from 'Hire a Hubby' come into the centre to do some bits and pieces.
Peka Tamanui from the centre says one day Rob approached the team and informed them that he had nominated the centre for a Bunnings Community Project.
The centre was then selected to have help from the team for a total of two days.
"Bunnings provided all the materials and labour and the staff at Kids on Nineteen got together and made a 'wish list' of things we had only been dreaming about to get done."
"When we found out that we have been nominated for the Bunnings Community Project we were so excited and couldn't believe our luck."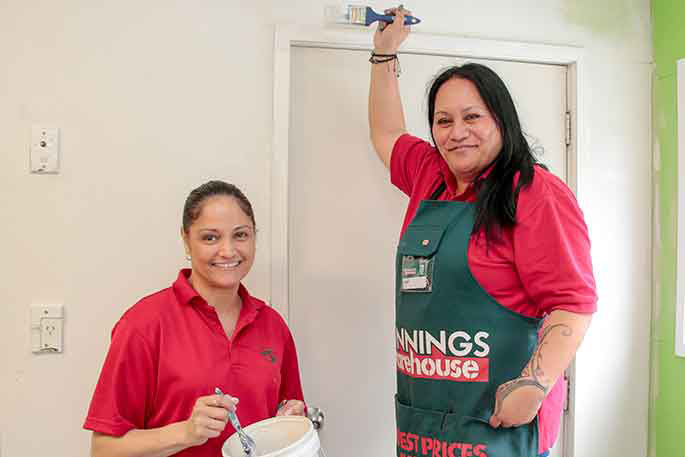 Mount Bunnings buddies, (L-R) Tasha Vickers and Mar Haeata, more painting.
The first visit the team from Bunnings Mount Maunganui made was back in August. Together with friends and whanau from Kids on Nineteen, the team created a wonderful environment for the children to play in.
"They all worked in unfavourable conditions, rain, wind and cold, and they built new planter boxes, they planted vegetables, they re-barked the play areas and filled up the sand pit," says Peka.
"They even brought the tamariki diggers and other resources to use in the sandpit."
On Tuesday September 18, the team from Bunnings paid another visit to the centre and painted the walls in the under 2's room.
"What a difference this is making," says Peka who is grateful about the changes being made in the centre.
"The workload was more than the team had anticipated so they are coming back in October to do another day of work."
"All the staff at Bunning Mount Maunganui are warm, friendly and loved the children. We could never thank them enough for the time and resources they have donated to our beautiful centre."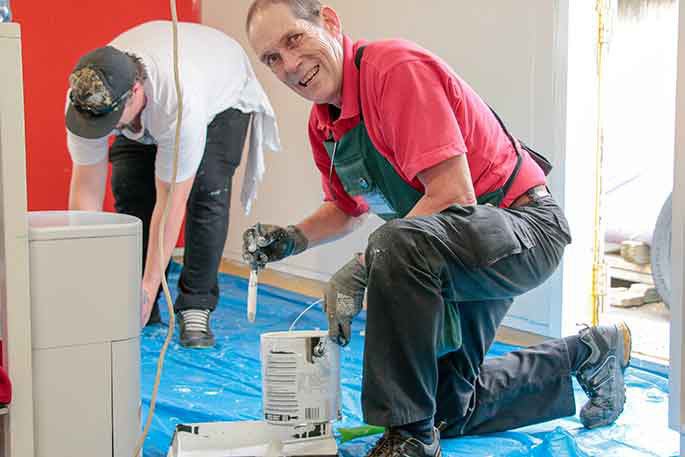 Greg Miller came from Bunnings Te Puke to help out.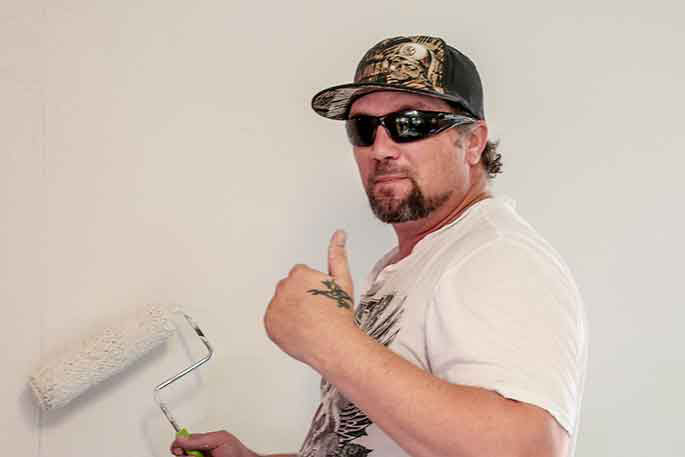 Parent Kevin Mayes on painting.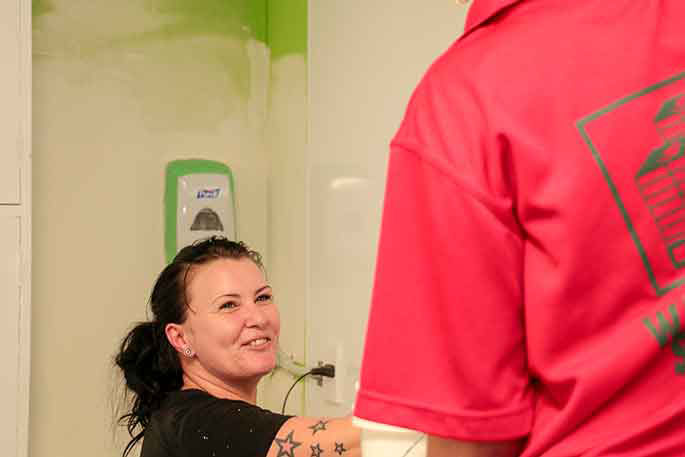 Jasmine Morunga and her partner have three children that attend Kids on Nineteen.