Prime Minister Jacinda Arden has opened the New Zealand Avocado International Industry Conference 2018 being held in Tauranga for the next two days.
The Prime Minister congratulated avocado growers of the recent success of the New Zealand avocado industry which has been driven by a carefully grown, premium quality product which meets the needs of health conscious consumers globally.
"In a very short time we've seen the appetite for avocados – a fruit that was not that long ago considered exotic – grow exponentially. That is testament to the passion and dedication of all of you."
During yesterday's opening at ASB Baypark, Jacinda talked about her grandparents having an avocado orchard when she was a child, and her "appreciation of the hard work involved in bringing them to our tables".
The welcome event starts the conference, which has the theme of 'Growing avocados for the world' representing the exciting opportunity the industry has to continue to expand across an international marketplace.
The conference hasn't been held for five years – and so hundreds from the industry – from growers, to packers, to exporters and those in related service industries – are expected to descend on ASB Baypark tomorrow for a full day of speakers from around the globe and NZ, who will cover the latest research and information on the fruit.
Industry body NZ Avocado has organised the event, with CEO Jen Scoular saying the conference will showcase the latest avocado research, with international speakers and avocado experts offering the opportunity to connect directly with avocado growers, from NZ and Australia.
"The conference will inspire, connect and enable delegates to enhance their knowledge and be better prepared to grow premium avocados for the world," says Jen.
Today's programme of speakers, which includes industry experts from NZ and China, Australia, and Colombia, will present the latest knowledge and opinions of issues important to maximising value for the NZ avocado industry.
"The speakers will present on a useful cross-section of topics including pollination and fruit set rates; using technology on-orchard to improve productivity; innovation of avocado; competing on a global stage; journey of sustainability within avocados; mitigation for irregular bearing; pruning; and much more," says Jen.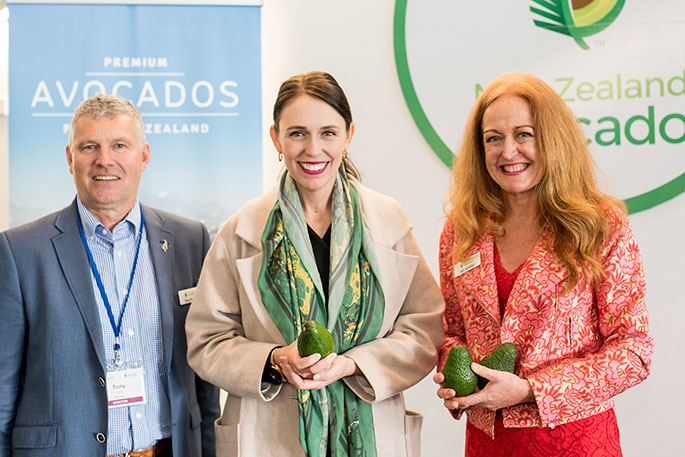 Plus, technical experts from the industry will also speak and be part of a panel answering all those burning grower questions during an 'on the couch' session later in the afternoon.
Also today, there will be a full exhibition space open on-site on Thursday, August 30, at ASB Baypark, offering growers key information and fantastic deals – and attendees have the opportunity to visit a number of successful orchards and postharvest facilities in the Bay of Plenty on the Friday, August 31 as part of a conference fieldtrip.
Plus Jen says attendees will have plenty of opportunities for networking and connecting with fellow avocado growers, at social functions including the Avocados Ltd conference dinner on Thursday night, which will be both entertaining and informative.
The avocado conference is hosting international visitors, including speakers Loren Zhao, co-founder of China's largest online fresh produce retailer Fruit Day; Mr Jorge Restrepo, Executive Director of Corpohass Columbia and Professor Neena Mitter from the University of Queensland.
Dr Nicholas Gill, Strength and Conditioning coach for the New Zealand All Blacks and an avocado grower himself will also speak at the event. Gill will share the secrets of New Zealand rugby's ongoing success on a global stage and talk about the role of avocados in high performance sports nutrition and in eating well in New Zealander's everyday lives.