A tornado which struck the eastern end of Ōhope, in the Bay of Plenty, significantly damaged at least two properties and caused moderate damage to a further four properties.
No injuries have been reported, says a Whakatane District Council spokesperson.
The tornado tore through Ohope at 5.45pm on Monday.
"Fire Service units from Ōhope, Whakatāne, Edgecumbe, Tāneatua and Rural Fire attended to assist with securing damaged properties and Police patrols were increased overnight to provide additional security.
"A Whakatane District Council wastewater pump station was also damaged, shutting down the sewerage system in the area. The wastewater service restarted overnight and repairs to the pump station structure will be undertaken today."
Council Building Control Officers are on-site early this morning to assess damage and advise property owners on repairs.
Owners are advised to contact their insurers in the first instance.
"The Council will provide a navigator service to assist people with property damage or other issues relating to the tornado, as necessary," says the Council.
Assistance can be requested by calling the Council Customer Service team on 306 0500.
"The most significant damage is reported to have been sustained by the Surf and Sand conference centre and at least one nearby home on Harbour Road.
"An update on the tornado damage will be provided later today."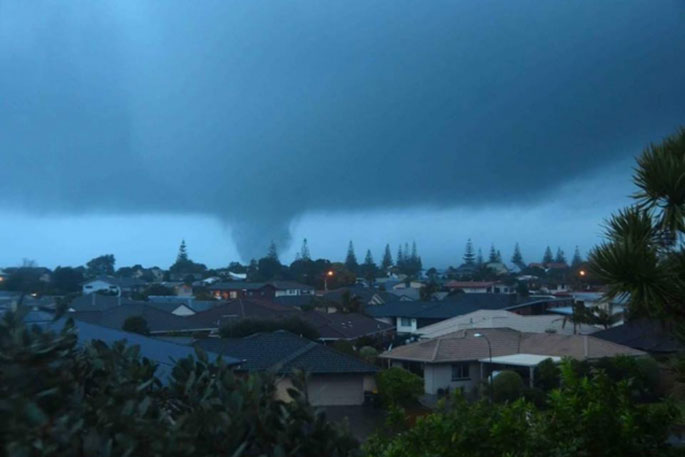 Last night's tornado caught on camera. Photos: Ivan Judd.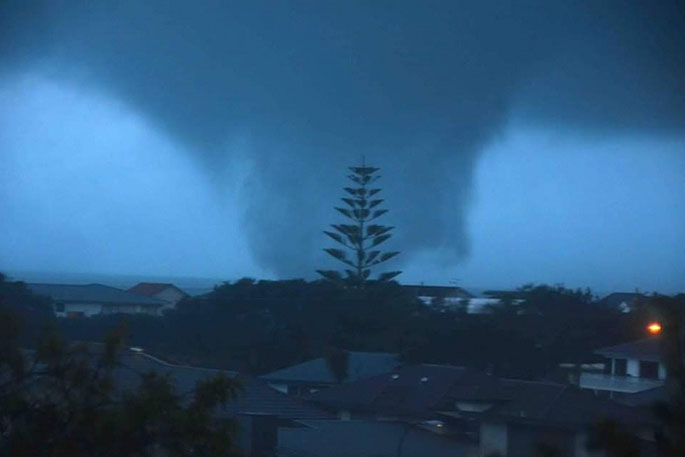 Brief bursts of heavy showers, with possible