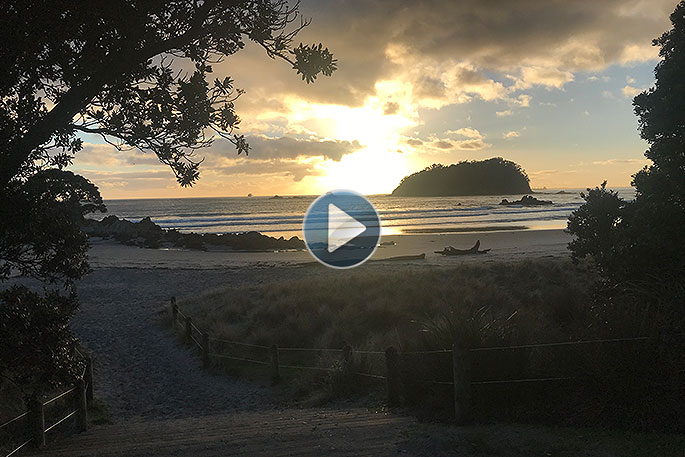 Click the image above to watch the video
In today's forecast, we are expecting increasing fine spells and fresh westerlies dying out overnight.
It's a three-clothing layer day today with a high of 17 and an overnight low of 7 degrees. Humidity is 92 per cent.
Low tide is at 10.20am and high tide is at 4.50pm. There's a sea swell of 1.3m with a sea temperature of 15 degrees. Sunset tonight is at 5.30pm.
If you're going fishing today the next best fish bite time is between 9 and 11pm.
In NZ history on this day in 1908 sixteen American battleships from the US 'Great White Fleet' arrived in Auckland with much pomp and ceremony.
In 1930 George Nepia played his last All Blacks test. Nepia was one of the stars of the 1924-5 All Blacks, playing in all 32 matches on the team's tour of the British Isles, France and Canada. He played the last of his nine tests in 1930, against the British Lions.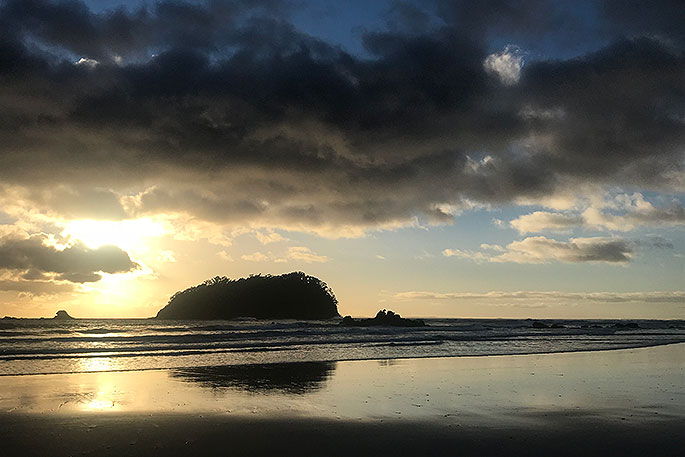 In world history on this day in 1549 England declared war on France. In 1892 Thomas Edison received a patent for a two-way telegraph. In 1910 the first complete, self-contained electric washing machine was patented. In 1936 at the Summer Olympic Games Jesse Owens won his fourth gold medal.
In 1945 Nagasaki was devastated when an atomic bomb, Fat Man, was dropped by the United States B-29 Bockscar. Thirty-five thousand people were killed outright.
In 1973 Mars 7 was launched from the USSR. In 1974 as a direct result of the Watergate scandal, Richard Nixon became the first President of the United States to resign from office.
Today is the birthday of P.L.Travers, author of the Mary Poppins books. Born in 1899 she once said about curiosity "For me, there are no answers, only questions, and I am grateful that the questions go on and on."
To get involved in some of the many activities happening around the Bay, please check out our What's on page.
Have a great day!