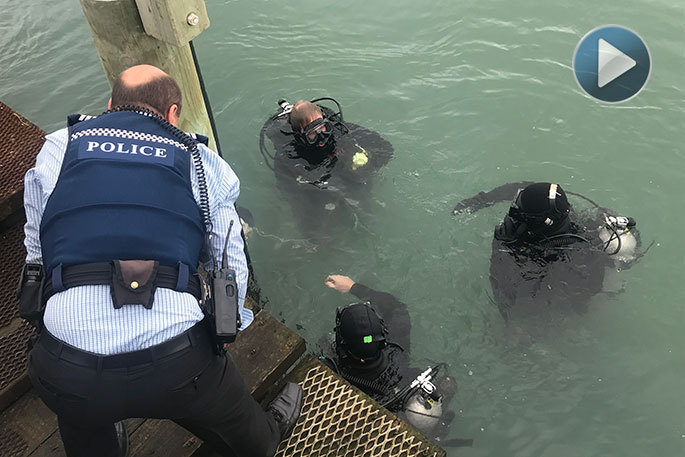 Click the image above to watch the video
Divers from the NZ national police dive squad are in Mount Maunganui today scouring the harbour for further remains.
The divers have been brought in following the discovering of a human skull on Monday.
A fisherman found part of a skull near Salisbury Wharf around 1.30pm.
Police have confirmed that the skull belongs to an adult and had been in the water for some time.
"There is nothing to suggest that there are any suspicious circumstances in relation to the skull and the matter has been referred to the coroner," says Detective Sergeant Alan Kingsbury.
"Today the Police National Dive Squad will be assisting with a search of the area surrounding Salisbury Wharf. "
There are currently four divers doing a grid search under and around Salisbury Wharf, says a reporter at the scene.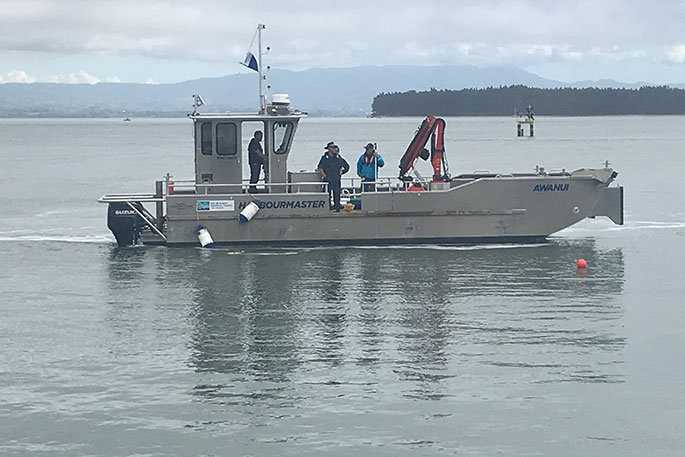 "The Harbourmaster is out too just off the end of the wharf and orange markers have been placed in the dive area."
People are being asked to avoid the area while the police operation is carried out.
Restrictions have been placed around the wharf to ensure the search can be conducted safely.
The police appreciate the cooperation of the public and Port of Tauranga in this matter.