A Tauranga store has opened for business with boarded windows this morning, after a vehicle drove through its storefront overnight.
Eastern HiFi manager Bruce Devlin says he received a call at about 7.30pm that a car had driven through the front window of the store.
"Luckily I was in town at the time, so I went round and sure enough a car had driven through the front."
He says a large group had gathered outside the scene, including customers and staff members from neighbouring business Gengy's BBQ buffet restaurant.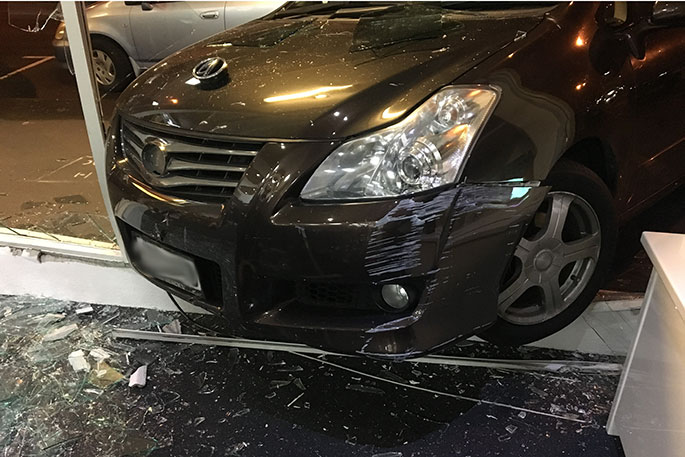 "It seems as though a diner had tried to turn and in the process accidentally must have hit the accelerator, sending him through our store front."
The car was towed from the scene, and the windows were boarded, he says.
A police media spokesperson says the driver was not injured in the accident.
Bruce says despite the incident, Eastern HiFi is still open for business today.