Tauranga photographer Justin Aitken has been named the 2018 wedding photographer of the year at the Nikon/NZIPP Iris Professional Photography Awards held in Wellington earlier in July.
Justin has been named as a finalist for both the Wedding In-Camera Artistry and Wedding Open categories, and won them both.
"I also won the Wedding Open category last year, so it's the second time in a row I've won this category."
The Wedding In-Camera Artistry category allows photographs from a wedding day, with the reliance of conventional in-camera techniques only.
The Wedding Open category allows a mix of in-camera skills and no limits with post production techniques, blended with contemporary ideas that reflect wedding moments, storytelling and communication.
"Entering the annual awards keeps us humble as artists. It's my eighth year entering and my heart still beats fast every time one of my prints comes up for judging.
"It's a great opportunity to explore various concepts and ideas, and push ourselves to grow and develop as photographers. No photographer is bigger than photography itself, and because it's forever evolving, we need to continue learning, pushing boundaries and exploring. If you love photography and want to learn more.
"I highly recommend you head on to a local NZIPP meeting and get involved with some like-minded people, and then eventually start taking part in the emotional rollercoaster that is entering the Iris Awards."
Judges have commended Justin on the 'soft feel' to the images he entered in the Wedding In-Camera Artistry category.
"The winning set of images conveyed a soft fine art feel and elegant poised vision, emotion and perfection. The prints reflect a level of craft through diversity of perspective, tonality and execution."
Similarly in the open category judges have remarked on the quality of his work.
"The submission displayed a consistent level of quality vision. The graphical nature, innovation, diversity and creativity excited the judges, who felt it showed a strong, unique and well-constructed set of images."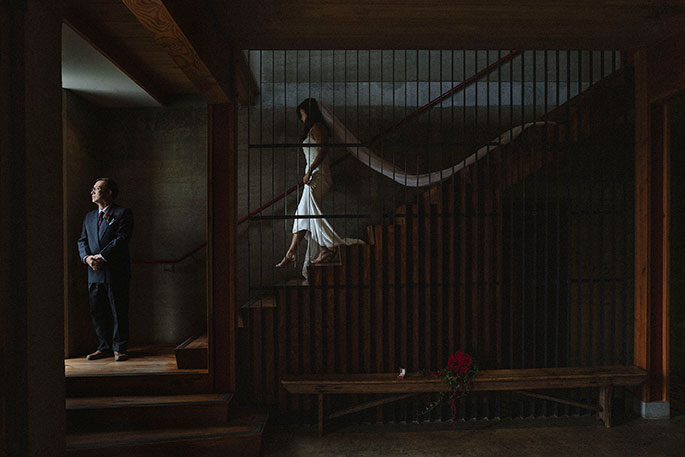 The NZIPP Iris Awards are New Zealand's national and biggest print awards competition for professional photography.
Categories include genres such as family, portrait, nature, travel, landscape, wedding and more.
The Iris Awards are a great opportunity for photographers to be recognised and awarded by some of the most respected and experienced artists in the industry.
Justin photographs weddings all around New Zealand, and is thankful to have couples who trust him to document their special day, capturing pure emotions and wonderfully crafted moments.
Check out Justin's website here: