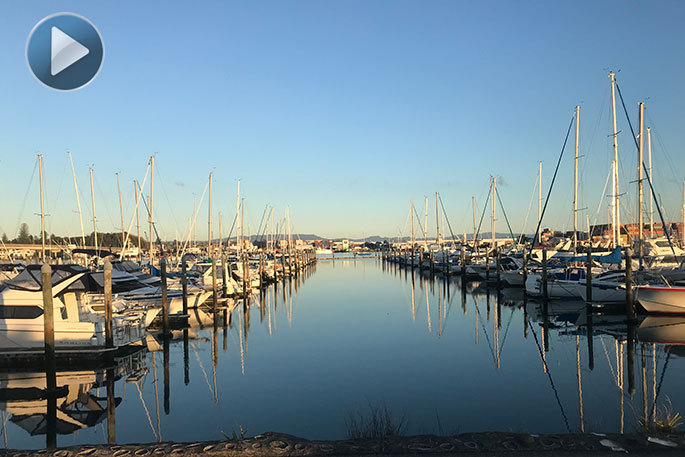 Click the image above to watch the video
In today's weather we are expecting a fine day with light winds.
It's a three-clothing and one-windproof layer day today with a high of 14 and an overnight low of 5 degrees. Humidity is 96 per cent.
High tide is at 12.20pm and low tide is at 6.30pm. There's a sea swell of 0.1m with a sea temperature of 15 degrees. Sunset tonight is at 5.05pm.
If you're going fishing the next best fish bite time is tomorrow morning between 5.30 and 7.30am.
In NZ history on this day in 1923 was the Main Trunk Line express train disaster. The Auckland−Wellington express ploughed into a huge slip that had slumped across the tracks at Ōngarue, north of Taumarunui in the King Country.
In world history on this day in 1535 Sir Thomas More was beheaded in England for refusing to swear allegiance to King Henry VIII as head of the Church. In 1885 Louis Pasteur gave the first successful anti-rabies inoculation.
Today is the birthday of rock 'n' roll musician Bill Haley. Born in 1927 he once said "See you later, alligator. After a while, crocodile."
To get involved in some of the many activities happening around the Bay, please check out our What's on page.
Have a great day!