It was hot chocolate near Matamata on Wednesday night - after a truck's trailer unit caught fire on State Highway 27.
Emergency services were called to the incident 18km north of Matamata at 10.20pm.
Waikato police Senior Sergeant Simon Cherry believed it to be a Toll truck carrying a lot of chocolate and plastic.
"It seemed to be quite complicated one as the plastic kept re-igniting," says Cherry.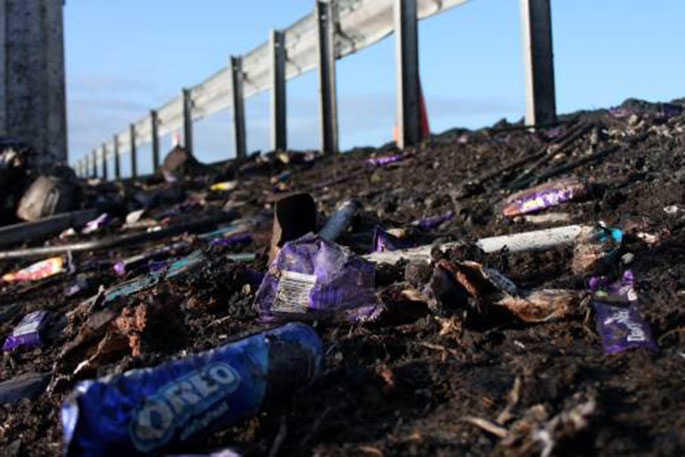 Debrie was strewn around the place following the fire.
Northern fire communications shift manager Megan Ruru says the trailer was well involved when the fire crews arrived.
Three fire units from Morrinsville attended.
"Just after midnight the tanker had to return to refill but had extinguished the fire by 1.30am."
The road had to be closed for a few hours as the incident brought down power lines.
A digger and crane had to be brought in to help remove the truck and trailer.