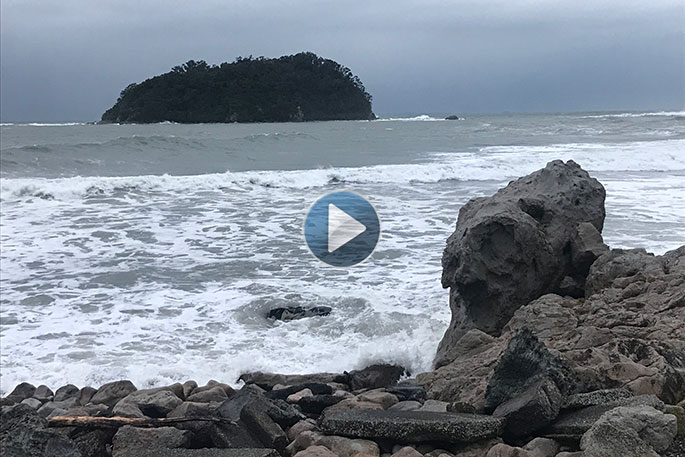 Click the image above to watch the video
In today's weather forecast we are expecting periods of rain. Also southeast gales should be turning northeast in the late morning, then northwest by evening.
It's a two-clothing layer day today with a high of 17 and an overnight low of 12 degrees. Humidity is 60 per cent.
Low tide is at 11.20am and high tide is at 5.40pm. There's a sea swell of 1.8m this morning with a sea temperature of 16 degrees. Sunset tonight is at 4.59pm.
If you're going fishing the next best fish bite time is between 9.30 and 11.30am.
In NZ history on this day in 1942 the first US troops arrived in Auckland. Over the following two years, about 100,000 American servicemen would spend time in New Zealand, which became a rear base for the Allies' counter-offensive against Japan. This American 'invasion' led to a considerable clash of cultures.
In world history on this day in 1812 Napoleon Bonaparte and his army invaded Russia. In 1849 the gas mask was patented by Lewis P. Haslett. In 1918 the first airplane bombing raid by an American unit occurred in France. In 1991 Mount Pinatubo in the Philippines began erupting for the first time in 600 years.
Today is the birthday of Anne Frank. Born on this day in 1929 the German diarist was a victim of the Holocaust. Anne once wrote "How wonderful it is that nobody need wait a single moment before starting to improve the world" and "Think of all the beauty still left around you and be happy".
To get involved in some of the many activities happening around the Bay, please check out our What's on page.
Have a great day!