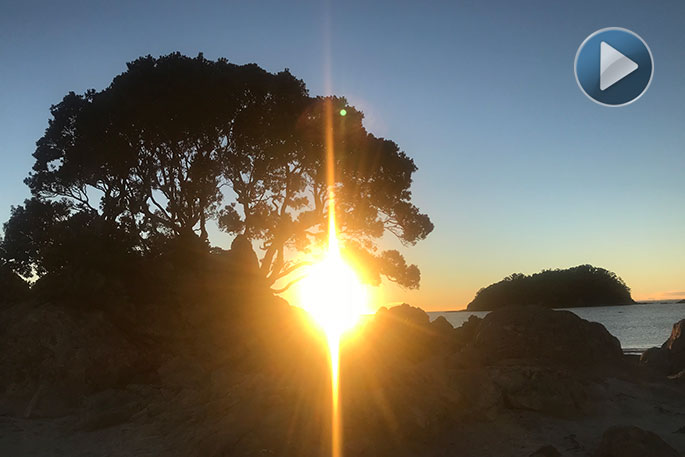 Click the image above to watch the video
The weather forecast today is fine with southerly breezes dying out in the afternoon.
It's a three-clothing layer and one-windproof layer day today with a high of 17 and an overnight low of 5 degrees. Humidity is 81 per cent.
High tide is at 1.50pm and low tide is at 8pm. There's a sea swell of 0.1m this morning with a sea temperature of 17 degrees. Sunset tonight is at 4.59pm.
If you're going fishing the next best fish bite time is between 6.30 and 8.30pm.
In NZ history on this day in 1987 New Zealand went nuclear-free. The New Zealand Nuclear Free Zone, Disarmament, and Arms Control Act was passed into law, establishing this country as a nuclear and biological weapon-free zone.
In world history on this day in 452 Attila the Hun invaded Italy. In 793 the Vikings raided the Northumbrian coast of England. In 1966 Gemini astronaut Gene Cernan attempted to become the first man to orbit the Earth untethered to a space capsule, but was unable to when he exhausted himself fitting into his rocket pack. In 1968 James Earl Ray, the alleged assassin of Martin Luther King, Jr., was captured at the London Airport. In 1969 President Richard Nixon met with President Thieu of South Vietnam to tell him 25,000 U.S. troops would pull out by August. In 1995 U.S. Air Force pilot Captain Scott O'Grady was rescued by U.S. Marines in Bosnia.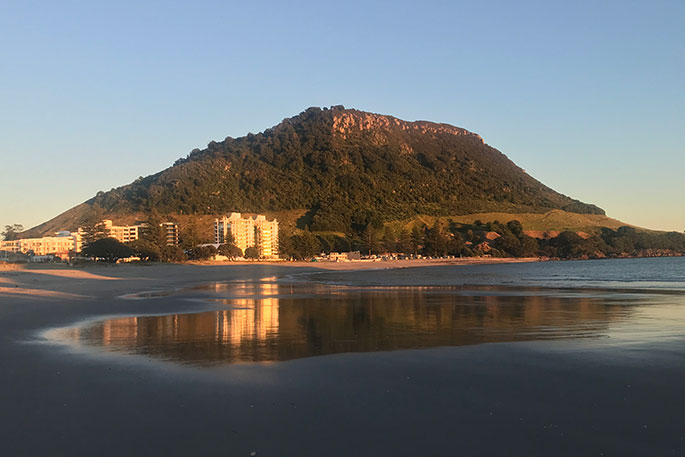 Today is the birthday of astronomer Giovanni Domenico Cassini who was born in 1625. It's also the birthday of Francis Crick. Born in 1916, he was the British scientist who co-discovered the structure of DNA, and he once wrote "There is no scientific study more vital to man than the study of his own brain. Our entire view of the universe depends on it."
To get involved in some of the many activities happening around the Bay, please check out our What's on page.
Have a great day!