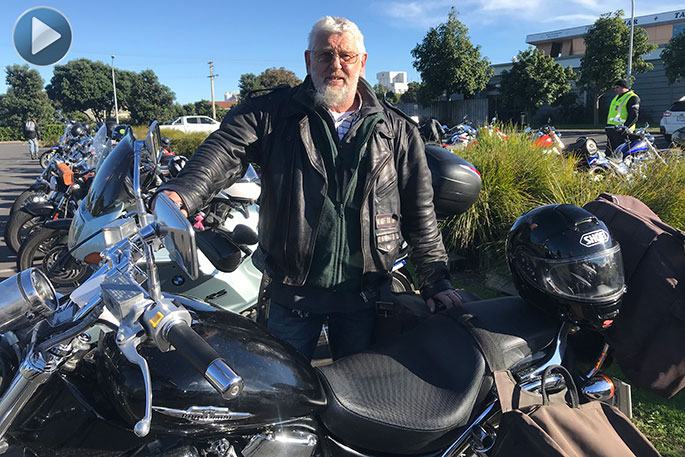 Click the image above to watch the video
Motorists are being to expect some traffic delays as the SOS Edgecumbe Charity Ride roars through town today.
Hundreds of motorcycles and cars will be leaving from Mount Club and going along Maunganui Road from 11am.
From there, they will head on to the Tauranga Eastern Link to Whakatane, then back to Matata for a stop and a regathering before going on to Edgecumbe to join in with the Family Day at the Edgecumbe Rugby Club.
East Coast Harley-Davidson, Amy Anderson Design, Smith's Motorcyles, Bayride Motorcycles, Prestige Motorcycles, Hostile Customs and Mount Mellick are also throwing their support behind the ride, which will raise funds and boost morale for Edgecumbe.
Funds raised by the event will go towards providing assistance to the victims of last year's flood.
In 2017, the inaugural charity ride drew over 400 motorcycles. The event was organised within four short weeks and this year, with more time for planning, the event is drawing a wider group of cars and motorcycles including Harleys as well as Japanese and British motorcycles.
The Edgecumbe township was flooded in April 2017, and funds raised from the ride were administered through the SOS Edgecumbe Trust to help families. Residents are still faced with restoring their homes and lives.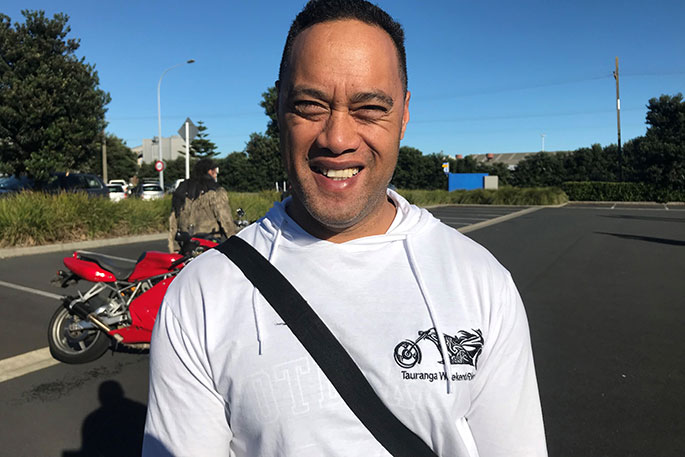 SOS Edgecumbe Charity Ride organiser is Tony Ngawhika.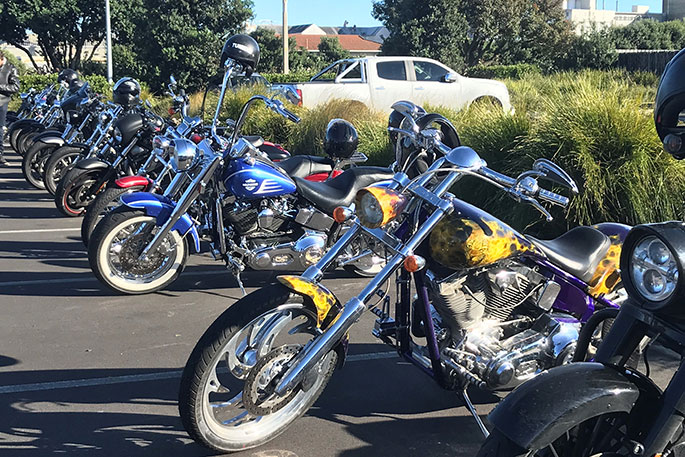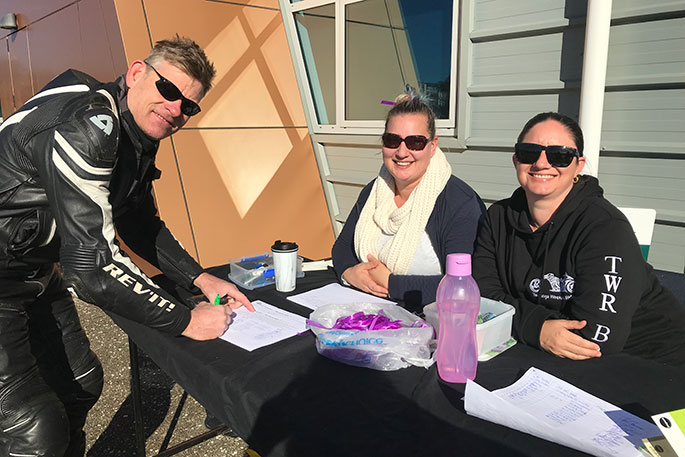 Andre Vlietman signing up for the ride with Gemma Trueman and Sera Langdon.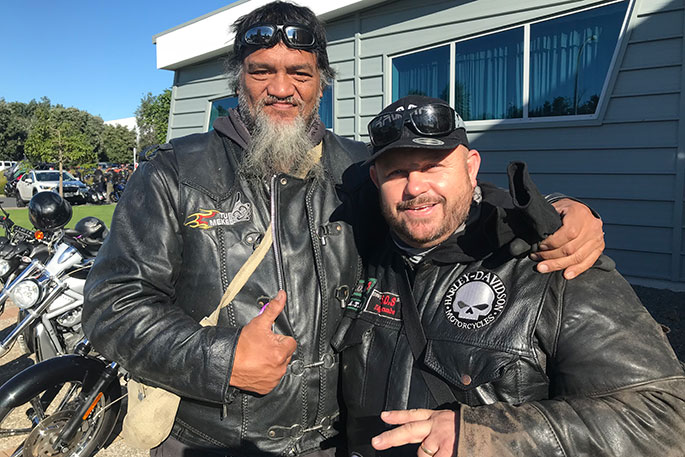 Franklin Tuporo from the Tu Meke motorcycle car club (MCCC) in Moerewa north of Whangarei, and Charlie Langdon, one of the SOS Edgecumbe Charity Ride organisers.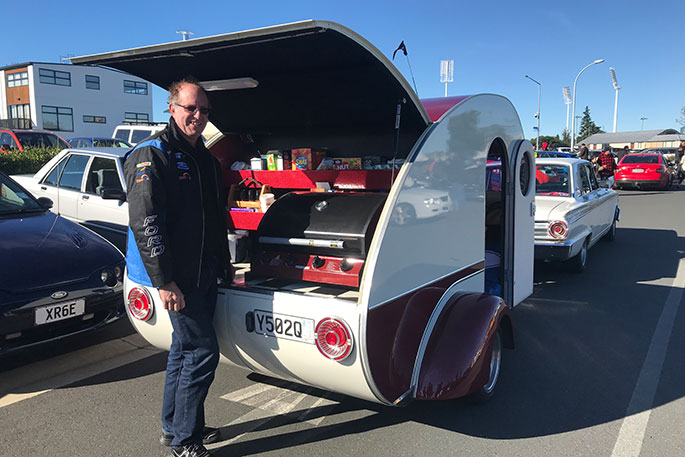 Colin Denize from Tauranga with queenside bed, BBQ and kitchen sink in his teardrop caravan.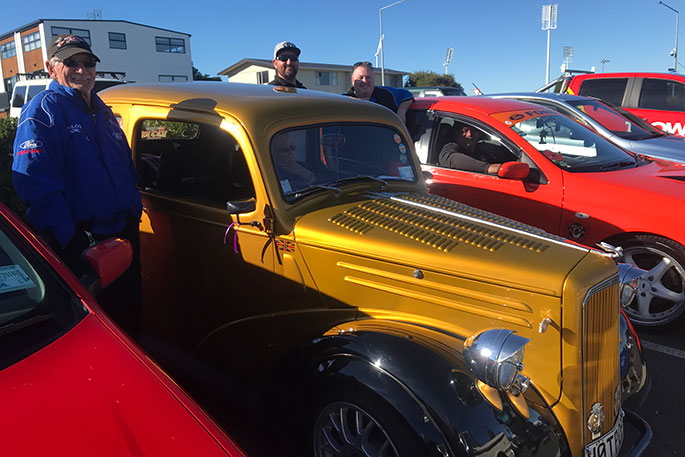 Pop Tanner with his 1938 Ford Anglia and Mike Warner from the BOP Ford Club and Reece Mines from the BOP Ford Club.