Budget 2018 builds a better future for New Zealand children, with major investments in health, education, housing and justice to improve thousands of children's lives, says Prime Minister and Minister for Child Poverty Reduction Jacinda Ardern.
"The coalition government is committed to genuine change to ensure New Zealand becomes the best place in the world to be a child, and today's Budget continues the significant work already under way," says Jacinda.
"From July 1, 384,000 families with children will see their incomes boosted as a result of our Families Package. But income is only part of the solution.
"At the very least, children need a warm, dry place to call home, an education that sets them up for life, safe and supported families, and to be able to go to the doctor.
"As part of my Child Poverty Reduction Bill, the government has committed to reducing child poverty rates to historically low levels and to embed child wellbeing in all of the government's work.
"Today we're walking the talk, with a suite of investments that will rebuild our health and education systems and improve children's living standards now."
Budget 2018 benefits for children include:
• extending free doctors' visits and prescriptions to under-14-year-olds – 56,000 newly eligible children

• expanding school-based health services to cover decile 4 secondary schools

• increasing the number of children in early childhood education

• increasing access to additional learning support and the amount of support each child gets, with an additional $284 million investment over four years

• increasing public housing by over 6000 homes over the next four years

• grants for low-income home owners to insulate and heat their homes

• providing $105 million over four years for a clothing allowance for children supported by an Orphans or Unsupported Child's benefit, which was previously limited only to children in care

• improving the Government's efforts to reduce child poverty by establishing the expert Child Poverty and Child Wellbeing Units

• expanding the sample size of the Household Economic Survey from about 3500 households to about 20,000 households to provide a more accurate picture of child wellbeing and low income, so we can make sure our policies are making a difference.
"In a country as wealthy as ours, we have the opportunity and the obligation to ensure children are free from the burden of poverty. This government is putting the wellbeing of children at the centre of everything we do," says Jacinda.
Government ramps up drive to reduce child poverty
Two expert units have been established within the Prime Minister's Department to develop the coalition government's strategy to improve child wellbeing and make historic progress in reducing child poverty in New Zealand, says Prime Minister and Minister for Child Poverty Reduction Jacinda Ardern.
"This coalition government is committed to genuinely tackling child poverty so that New Zealand becomes the best place in the world to be a child," says Jacinda.
"In a country as wealthy as ours we have the opportunity and the obligation to ensure children are free from the burden of poverty. That's why we are embarking on a bold plan to reduce poverty and material hardship rates for Kiwi children to historic lows.
"The Child Poverty Unit will advise on policies that affect poverty among children and coordinate the Government's work to reduce poverty and material hardship throughout New Zealand.
"The Child Wellbeing Unit has been tasked with developing the government strategy to improve the wellbeing of all children in New Zealand. Part of this unit's work will be leading public consultation later this year on policy priorities for the strategy.
"My Child Poverty Reduction Bill requires governments to set their own unique targets to reduce child poverty and hardship rates over a 10-year period. This ensures constant progress towards improving life for children.
"It also requires the fovernment to develop a comprehensive strategy to promote the wellbeing of all children and report on disparities in education, health and other outcomes for children in poverty and at socioeconomic disadvantage."
Budget 2018 includes $7.9 million of operating funding over four years to establish the Child Poverty Unit. The Wellbeing Unit will be funded by Oranga Tamariki.
The government is also improving the information collected by Stats NZ about New Zealand families.
"We need to know the accurate baseline rates of poverty and collect the best possible data, both to make the right decisions and to track our progress in improving children's lives," says Statistics Minister James Shaw.
"The next Household Economic Survey (HES) will collect data from a much greater number of households. That will improve the accuracy of current measures of poverty and allow regional and ethnic breakdowns. Larger sample sizes will give us a more robust and reliable picture of the incomes and living standards of smaller population groups, such as Māori and Pasifika families."
Budget 2018 provides $25.7 million of new operating funding over the next four years to give Stats NZ resources to increase the sample size of the HES to 20,000 households – up from between 3500 and 5000 households in previous years.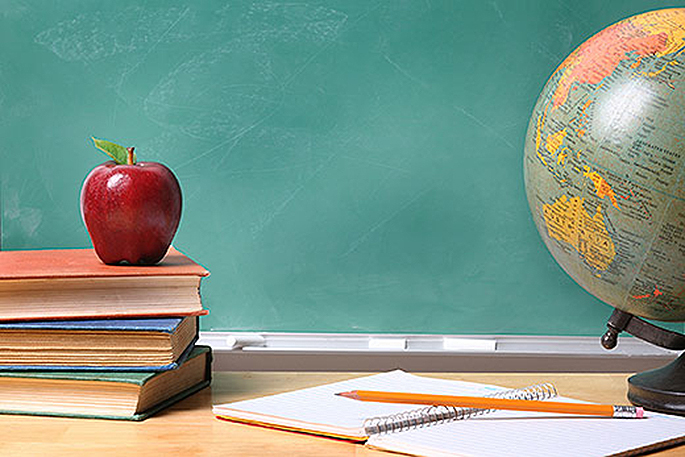 Budget 2018: New classrooms, teachers
Budget 2018 represents a major step in the coalition government's plan to rebuild the creaking schooling system, says Education Minister Chris Hipkins.
"We are not prepared to put our children's education at risk. We have a plan to address growing roll numbers and overcrowded classrooms," he says.
"New capital investment of $394.9 million will fund new schools and hundreds of additional classrooms between 2018/19 and 2020/21. This government is starting off in catch-up mode, but this is a significant first step.
"Budget 2018 allocates $62 million in new capital investment for the Christchurch Schools Rebuild programme.
"Nationwide, the School Growth Package of $332.4 million in capital will pay for new infrastructure for 7400 students, including over 200 new classrooms."
He says the two capital packages are complemented by $62.8 million of associated operating spending.
"Today we have also announced we will invest an additional $649.4 million of operating spending in the school system over the next four years, with $613.1 million going to schools and to address teacher supply issues. This is on top of our other announcements for learning support and early childhood education. This brings total new operating spending in Budget 2018 for schools and early childhood education to $1.58 billion over four years.
"To meet increasing population demand, $370 million will be used to fund 1500 new teacher places by 2021.This is $71.8 million more than was funded by the previous government.
"Alongside this, we are increasing schools' operational funding by $203.6 million over the next four years, compared to $160.7 million in Budget 2017 – a 27 per cent increase. This is made up of $74.6 million for a 1.6 per cent cost adjustment to operational funding, plus $129. million to keep up with the growing number of students."
Other highlights in operational funding for schools over the next four financial years include:
• teacher supply package – $20 million

• voluntary bonding scheme – $6.4 million

• English for speakers of other languages schooling – $34.5 million.
"The new funding announced today for education takes total investment in the 2018/19 financial year to $12.26 billion, compared with $11.85 billion in the current year to June 30," says Chris.
"Budget 2018 is a solid start in the fight-back against the failed approach of recent years, when investment was routinely skimmed from vital public services such as education."
Focus on supporting Maori students and strengthening Te Reo
Supporting Māori students to succeed as Māori and investing to deliver te reo Māori in schools are key to lifting the achievement of our tamariki and rangatahi, says Associate Education Minister Kelvin Davis.
"Education is key if we are to improve outcomes for Māori. To build a better future, we must prioritise tools that help lift the achievement and wellbeing of our students," he says.
"That is why Budget 2018 advances our plan to strengthen equity, lift the achievement of Māori students, and improve the uptake of te reo Māori across the school system."
Highlights include:
• Lifting Achievement for Māori Students:$1.0 million new operating funding in 2018/19 to investigate how we can better support Māori school students to achieve as Māori in English-medium settings

• Te Kawa Matakura: $690,000 new operating funding in 2017/18, plus $2.1 million operating funding in 2018/19 and 2019/20, to develop a programme and qualification for secondary students who exhibit excellence in te ao Māori

• Te Ahu o te reo Māori: $1.1 million of new operating funding in 2017/18, plus $11.4 million operating funding over the following three years, for a package of initiatives to lift capability across the system for delivering quality te reo Māori education.
"Quality teaching is one of the strongest levers we have for lifting the achievement of our students. The government will work with Māori education experts to develop culturally responsive teaching approaches that reduce issues like unconscious bias," says Kelvin.
"This will consolidate the knowledge gained through previous programmes, including Te Kotahitanga. We are investing in educators, because they have a unique ability to ensure Māori students have positive experiences at school.
"Te Kawa Matakura is part of our plan to enable Māori achievement by investing in students who display excellence in matauranga Māori. They contribute to both the Māori world and all of New Zealand. Te Kawa Matakura will develop a qualification for students to formally recognise their excellence. It is another step forward in the education system's recognition of the value of Māori knowledge.
"Te Ahu o te reo Māori will support teachers to deliver te reo in the classroom. It will support all teachers – those already teaching te reo, and those who have the potential but may not yet have the confidence. This is the start of our plan to better integrate te reo into early learning, primary and intermediate schools.
"All three initiatives will help enable culturally responsive learning that allows Māori students to succeed as Māori, while promoting the value of a bilingual, bicultural New Zealand."
Youth employment training places double
Investing in the future of our young people is a core commitment of the coalition government and Budget 2018 makes a substantial investment in the training and employment of rangatahi, say Social Development Minister Carmel Sepuloni and Defence Minister Ron Mark.
"This government has a plan to help our rangatahi gain employment. It includes doubling the number of places in the Limited Service Volunteer (LSV) Programme from 800 to 1600. We are doing this with an additional $26.8 million operating funding over four years," says Carmel.
"The number of places in the programme will grow by 800 over the next two years.
"We will be working closely with these young people to ensure that the programme is supported by the right wraparound services and post-programme support to ensure they are able to move into work or upskill."
Ron says the LSV programme is a six-week motivational course delivered by the New Zealand Defence Force with funding and support from the Ministry of Social Development and the New Zealand Police.
"It aims to improve the discipline, confidence and work-readiness of unemployed young people aged 18 to 25.
"The Defence Force will receive an additional $1.0 million capital funding in 2018/19 for set-up costs at Whenuapai and Trentham.
"The Defence Force is currently building a youth development facility at Whenuapai in Auckland, and this funding will cover increasing the size of the facility to deal with the expanded LSV programme.
"Defence Force personnel are looking forward to working with more young people to build their confidence and enhance their career prospects."