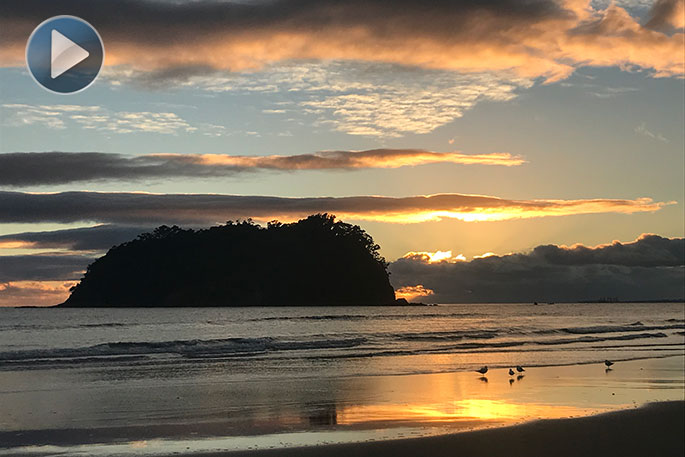 Click the image above to watch the video
The weather forecast today is for fine spells with westerlies.
It's a one-clothing layer day today with a high of 21 and an overnight low of 13 degrees. Humidity is 81 per cent.
High tide is at 9.50am and low tide at 4pm. There's a sea swell of .2m, with a sea temperature of 20 degrees. Sunset tonight is at 5.40pm.
If you're going fishing the next best fish bite time is between 3 and 5pm.
In NZ history on this day in 1981 Allison Roe won the Boston marathon, becoming the first New Zealand woman to win the prestigious Boston race, burning off American star Patti Catalano and taking nearly eight minutes off the course record for the 42.2 km course, running 2 hours 26 minutes 46 seconds.
In world history on this day in 1770 Captain Cook discovered Australia. In 1841 Edgar Allen Poe's first detective story was published.
In 1879 the first mobile home (horse-drawn) was used in a journey from London to Cyprus.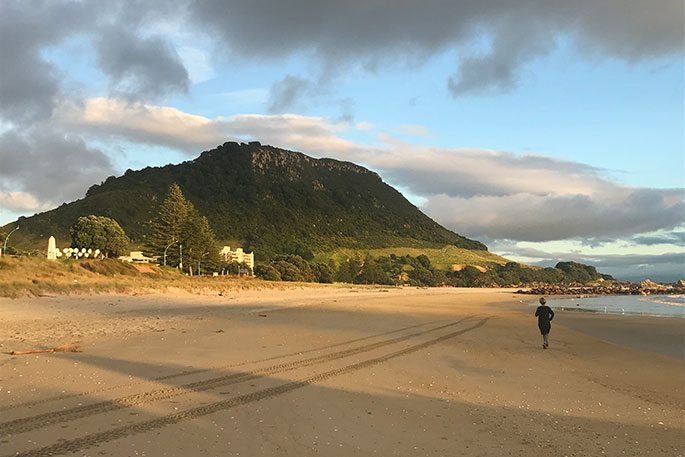 In 1940 the first electron microscope was demonstrated. In 1999 two students entered Columbine High School in Littleton, Colorado and opened fire with multiple firearms, killing 13 students and teachers, wounding 25 and eventually shooting themselves.
Today is the birthday of Roman emperor, and philosopher Marcus Aurelius. Born in 121, he once said "When you arise in the morning, think of what a precious privilege it is to be alive - to breathe, to think, to enjoy, to love."
It's also the birthday of Philippe Pinel, the founder of psychiatry. He was born in 1745.
To get involved in some of the many activities happening around the Bay, please check out our What's on page.
Have a great day!