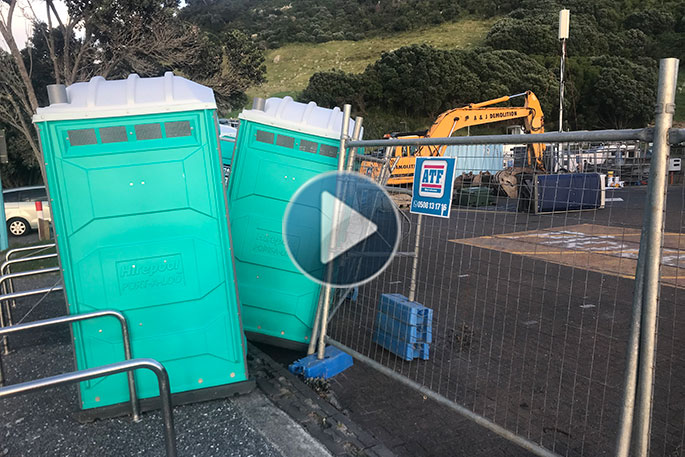 Click the image above to watch the video
An overnight front has left a trail of havoc behind in Mount Maunganui this morning, after passing through the area.
Portaloos at Mount Main Beach and construction sites on Marine Parade were some of many sites reported to have suffered the wrath of the wind.
MetService meteorologist Hannah Moes says the front has well and truly passed.
"Gusts of up to 85 km/h were measured at Tauranga Airport and at a site near the Kaimai ranges there were gusts of up to 100 km/h.
"This is part of a front which was moving across the upper part of the North Island overnight.
"This has been accompanied by strong south-westerly winds which tend to funnel across the Kaimais and in turn can have a strong effect on other areas."
She says while the system has moved, it has the potential to return this evening.
"Another front looks to be returning tonight, with more rain coming. At the moment it looks as if a trough is laying across the upper North Island.
"This is quite a slow-moving system so if it does stall, there will be higher accumulation in that area. Where it stalls however is not certain."