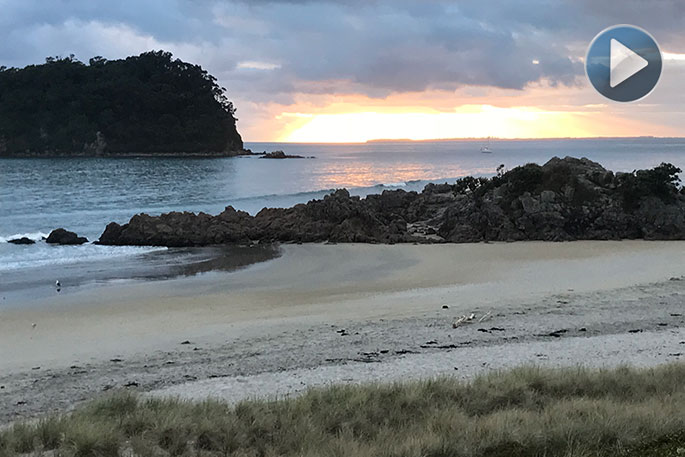 Click the image above to watch the video
Today we are expecting a fine and partly cloudy day with westerly breezes.
It's a one-clothing-layer day today with a high of 25 and an overnight low of 13 degrees. Humidity is 94 per cent.
High tide is at 9.30am and low tide at 3.40pm. There's a sea swell of about .4m, with a sea temperature of 20 degrees. Sunset tonight is at 6.03pm.
If you're going fishing today the best fish bite time is between 5.30 and 8.30pm.
In NZ history on this day in 2001 Silvia Cartwright became the governor-general. The swearing-in of Dame Silvia Cartwright as New Zealand's 18th governor-general completed a female clean sweep of the country's most powerful political and legal positions.
In world history on this day in 1581 Francis Drake completed a circumnavigation of the world. In 1918 the Battle of the Somme ended. In 1949 the North Atlantic Treaty Organization (NATO) treaty was signed. In 1968 Rev. Martin Luther King Jr. was assassinated in Memphis, Tennessee.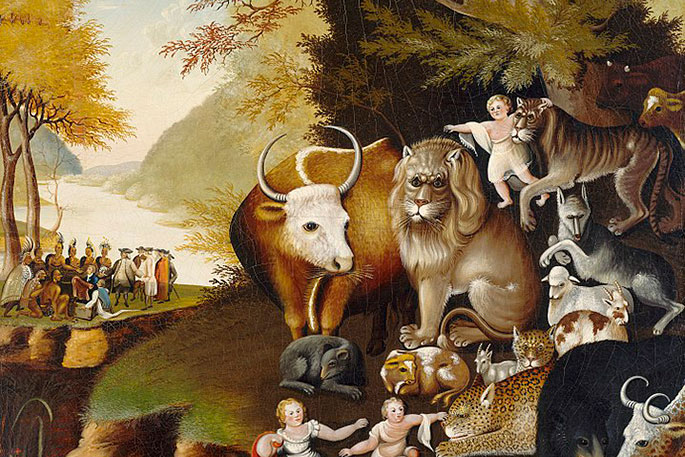 Edward Hicks - Peaceable Kingdom.
Today is the birthday of Quaker preacher and painter Edward Hicks. Born in 1780 he was most known for painting 'The Peaceable Kingdom'. It's also the birthday of Linus Yale. Born in 1821, he was the inventor of the Yale lock.
And it's the birthday of American blues musician Muddy Waters who was born in 1915. He once said "If you got something you don't want other people to know, keep it in your pocket."
To get involved in some of the many activities happening around the Bay, please check out our What's on page.
Have a great day!