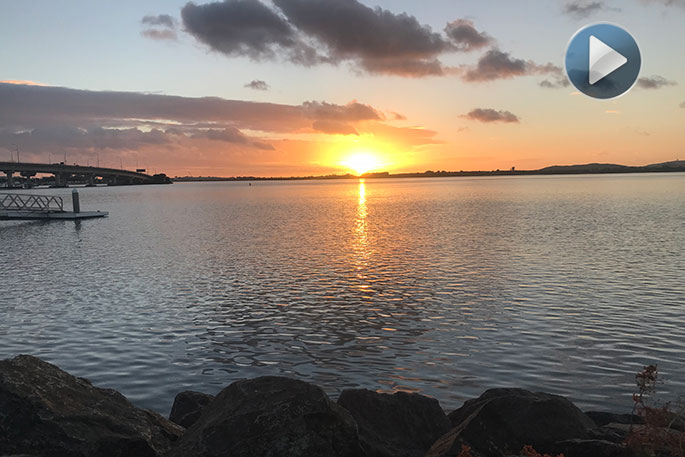 Click the image above to watch the video
Today we are expecting a fine day apart from morning cloud, with southwesterlies.
It's a one-clothing-layer day today with a high of 24 and an overnight low of 14 degrees. Humidity is 90 per cent.
Low tide is at 11.40am and high tide at 5.40pm. There's a sea swell of about 0.5m, with a sea temperature of 21 degrees. Sunset tonight is at 7.35pm.
If you're going fishing today the best fish bite time is between 10am and noon.
This day in NZ history in 1980 Split Enz hit no.1. The Kiwi group's first New Zealand no. 1 hit, from their album True Colours, also topped the charts in Australia and Canada. It reached no. 12 in Britain and no. 53 in the United States.
On this day in world history in 1794 inventor Eli Whitney received a patent for his cotton gin.
In 1900 the United States currency went on the gold standard. In 1923 President Warren G. Harding became the first U.S. President to file an income tax report. In 1936 Adolf Hitler told a crowd of 300,000 that Germany's only judges is God and itself.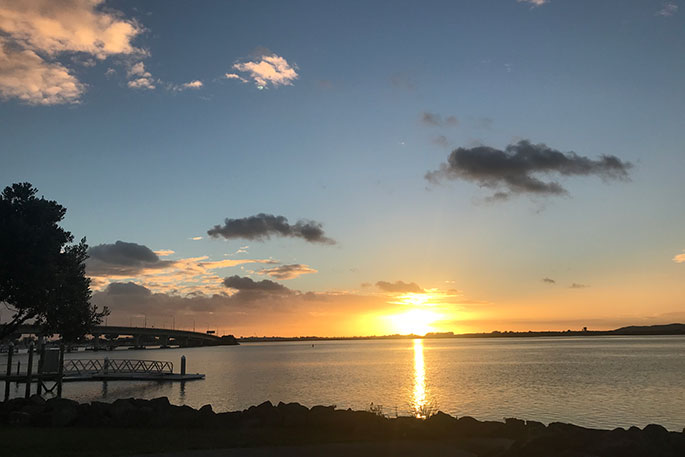 Today is the birthday of Johann Strauss.The violinist and composer was born on this day in 1804. And it's the birthday of Lucy Hobbs Taylor. Born in 1833, Lucy was the first American woman to become a dentist.
Today is also the birthday of Albert Einstein, the German-born mathematician best known for his theories on relativity. He was born in 1879. It's also the birthday of American astronaut Eugene Cernan. Born in 1934, Eugene was the last man on the moon.
Today's quote is from Albert Einstein, who said "I have no special talents. I am only passionately curious."
To get involved in some of the many activities happening around the Bay, please check out our What's on page.
Have a great day!