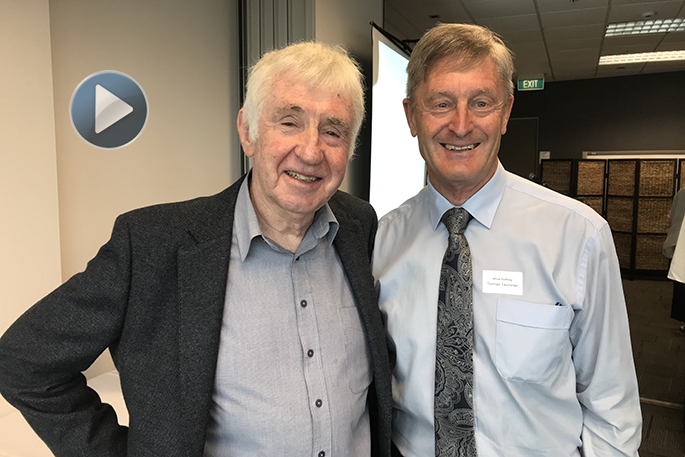 Click the image above to watch the video
Renowned 'museologist' Ken Gorbey believes museums are a sign of 'cultural maturity', and that it's time Tauranga had one.
He was the presenter at the second in a series of public breakfasts to discuss the merits of a museum for Tauranga, held on Wednesday morning at the Devonport Hotel.
Ken spoke at the invitation of Taonga Tauranga, a group pushing for the establishment of a museum in the city.
He was introduced by Otumoetai College deputy principal Bruce Farthing, who says Ken is 'without a doubt' one of New Zealand's leading museologists.
"He played a particularly pivotal role in the establishment of Te Papa, and has advised throughout New Zealand on small museums, right through to large museums across the world," says Bruce.
Ken, who says he has 50 years of experience in the heritage profession, says he believes in making museums 'truly fit the culture of their city and region, and available to all the populace'.
"I believe museums are part of a fundamental morality to our society, and are therefore incredibly important."
He says the word 'museum' typically conjures up images of 'vast collections and vast buildings'.
"But there are only around 20 or 30 of those models worldwide, whereas there are probably around 70,000 museums around the world."
He says Tauranga residents have the 'incredible opportunity' of being able to choose what kind of museum they have, which he suggests should incorporate tourism and modern technology, without becoming a 'Disneyland'.
"Libraries have kept up for the last 100 years, transforming themselves into information centres for their communities. They used to be about just collecting and protecting books."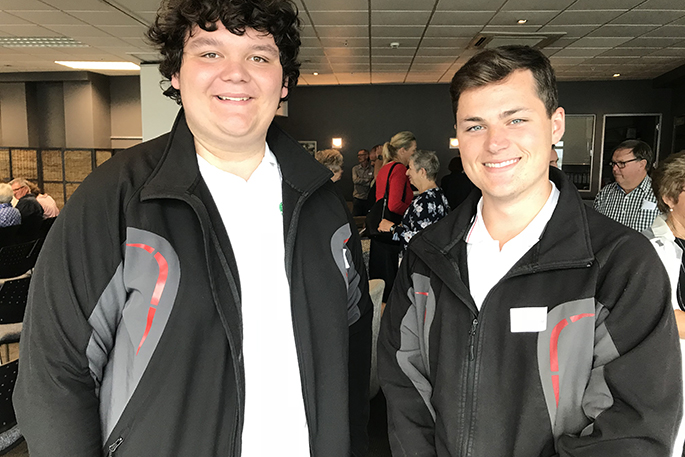 Mount Maunganui College students Samuel Taylor and Louis Donovan.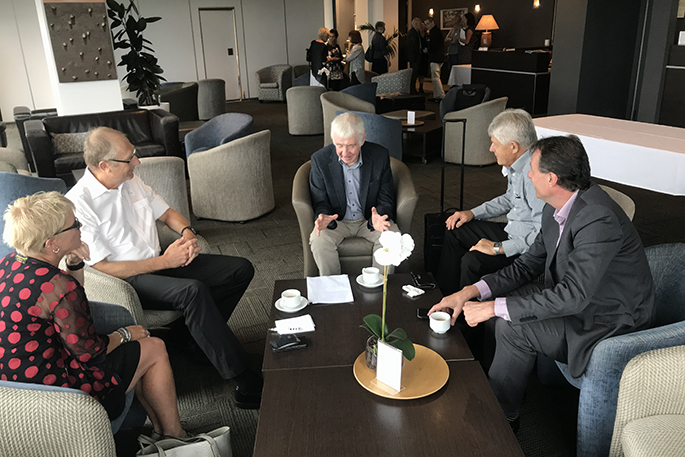 City Councillors meeting with Ken Gorbey after the breakfast meeting (Leanne Brown, Max Mason, Larry Baldock, Deputy Mayor Kelvin Clout).