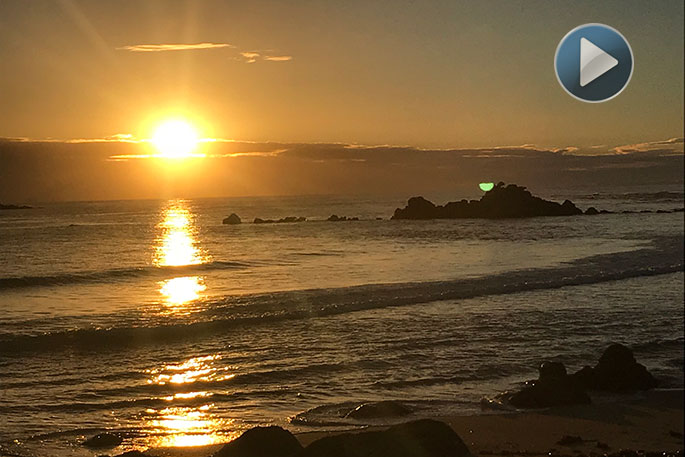 Click the image above to watch the video
In today's weather forecast we are expecting fine spells, but with a chance of showers until evening. Also light winds and sea breezes.
It's a one-clothing layer day today with a high of 24 and an overnight low of 15 degrees. Humidity is 92 per cent.
High tide is at 1.10pm and low tide at 7.10pm. There's a sea swell of 0.4m, sea temperature is 22 degrees and sunset tonight is at 8.01pm.
If you're going fishing today, the best fish bite time is between 6 and 8pm.
This day in NZ history in 1904 nearly 1 million hectares of far western Southland and Otago was set aside as a national reserve.
This was the first step in creating the Fiordland National Park. In 1940 100,000 welcomed home the HMS Achilles crew.
The Battle of the River Plate in December 1939 was the Allies' first naval victory of the Second World War. The involvement of the cruiser HMS Achilles, more than half of whose crew were New Zealanders, was greeted with jubilation in New Zealand.
In world history on this day in 1540 the Spanish explorer Francisco Vasquez de Coronado began his unsuccessful search for the fabled Seven Cities of Gold in the American Southwest. In 1821 poet John Keats died of tuberculosis at the age of 25. In 1846 the Liberty Bell tolled for the last time, to mark George Washington's birthday.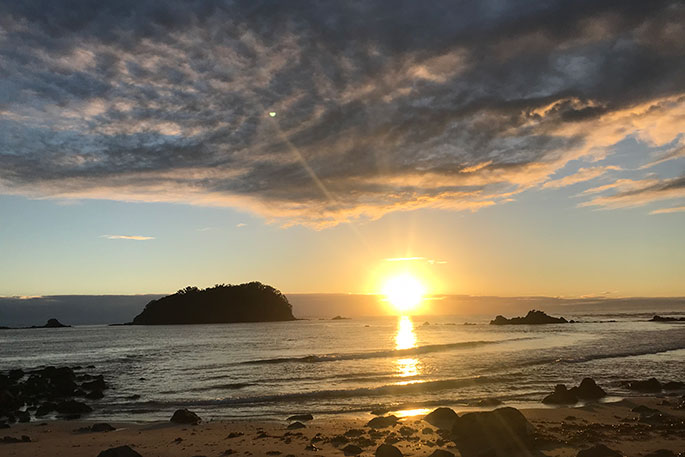 In 1921 an airmail plane set a record of 33 hours and 20 minutes from San Francisco to New York. In 1936 in Russia, an unmanned balloon rose to a record height of 25 miles. In 1954 mass innoculation began as Salk's polio vaccine was given to children for first time.
Today is the birthday of German composer George F. Handel, who was born in 1685. It's also the birthday of physicist Allan MacLeod Cormack. Born in 1924, he developed the CAT scan.
Handel once wrote "I should be sorry if I only entertained them. I wish to make them better." And Allan MacLeod Cormack wrote "There is also hope that even in these days of increasing specialization there is a unity in the human experience."
To check out what's on today, please go to our What's on page.
Have a great day!