Derek Winter is a name known among many old school Mount Maunganui surfing circles.
While his surname might suggest the opposite, he's all about everything to do with sun, surf and sand.
He's something of a legend in the community, a whizz in the industry when it comes to all things surfing, and now, he and his much-loved business, Second Surf, are in search of a place to call home.
The business is rightly named as a salute to his return to the industry after more than 18 years and after being back in the game for no more than 18 months he is having to relocate to a new premise, as a result of his current lease ending.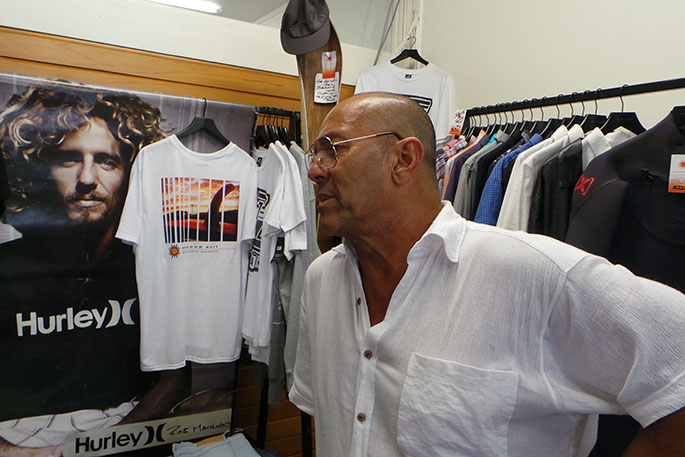 Derek says his foot in the door moment all started with Island Style, in 1978.
"The store was originally where Thanks is now. Back when I started my business, surfing was only just taking off. I had just been in Australia for about three years and my wife worked for Billabong at the time.
"I used to be a postie for one of the top surf shops, called the Nielsen Brothers. I'd occasionally stop in for a cuppa with the staff working there and then I'd see these guys out surfing at the local break at Burleigh Heads later on.
"Once I got to know those guys it made me want to do what I'm doing now.
"While my wife was working at Billabong in the evenings, I was befriending all the local surf shop guys.
"Back in the seventies that was big, but it was only just beginning. Nowadays all these stores are two stories with fluorescent lighting and lots of pretty girls who don't know anything about surfing.
"Don't get me wrong. Back then it was all about coming and talking to people who knew something about surfing, it mattered and it doesn't seem to matter anymore.
"All the people who come in here say to me 'it's so good to a have surfer in the industry again.'"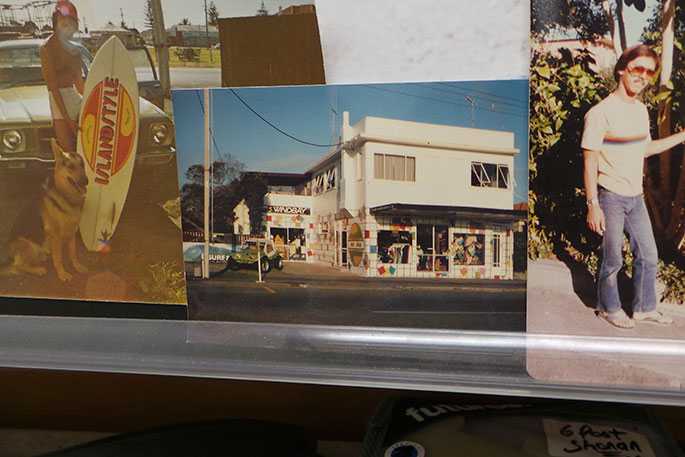 The Island Style building as it was in 1978, which is now the current Thanks building.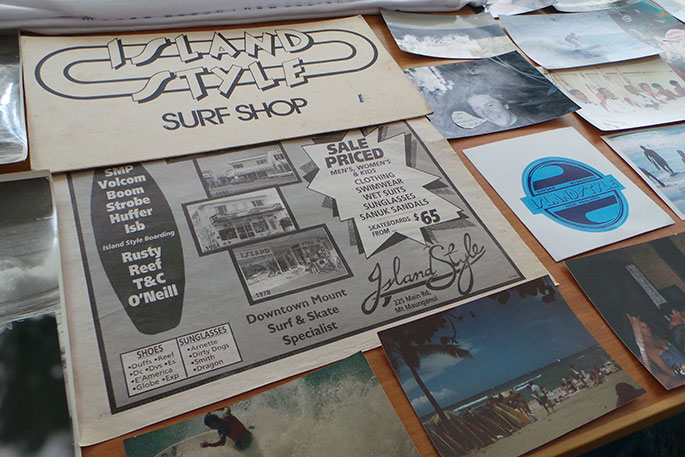 He says he's never done too good in surfing competitions.
"I was always a second, third or fourth. There was no such thing as winning for me. I came third equal with Gordon May at the national placings once and that's my top placing ever.
"The important thing for me wasn't competing, it was making friends, living and enjoying my time with the people I met."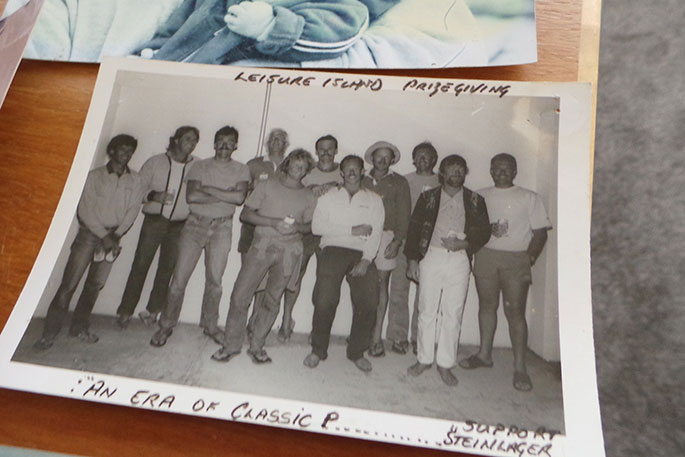 The good old days.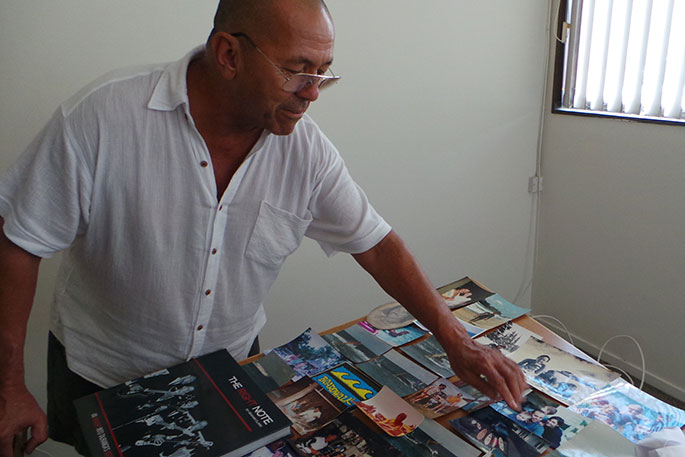 "It was pretty social and it was fun then. It wasn't about business. When it became too much about business that's when I sold out.
"The whole industry went money-crazy, there were boards being made in China, it went septic. It wasn't social anymore and I wanted out."
He says for the last 18 years he's been raising his five children and living a different life.
"Second Surf is the first time I've had anything to do directly with surfing and people and everyone one I used to see at my last store has come back, and I'm the most shocked.
"When I reopened people were coming in with stuff from my shop which I used to run at the end of last century."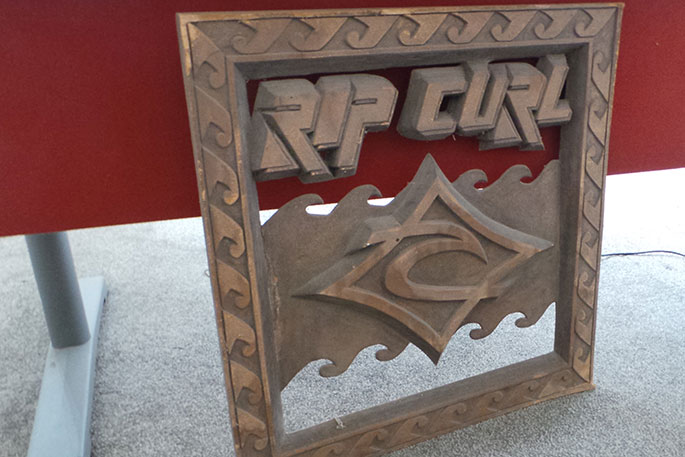 A carving bought at the original Island Style store.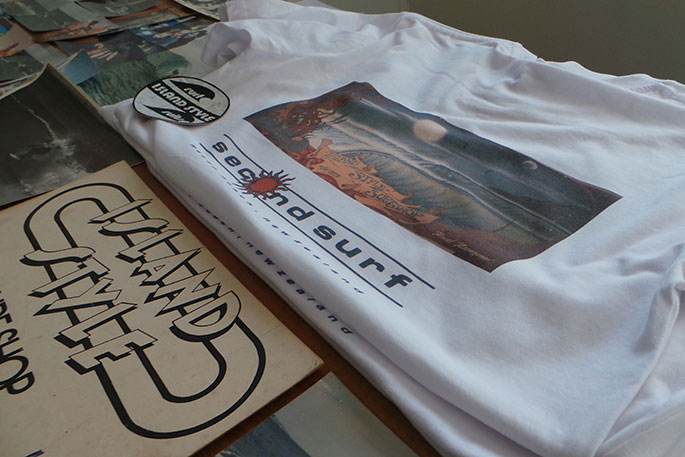 Terry Smith a Mount Maunganui surfer says Derek has come to be a close friend over the years.
"Derek's one of the old-time legends. He was probably in his early thirties when I first met him. I was around 15 at the time.
"We actually met when because he was my sponsor, and he supported me with boards and gear for about 18 years."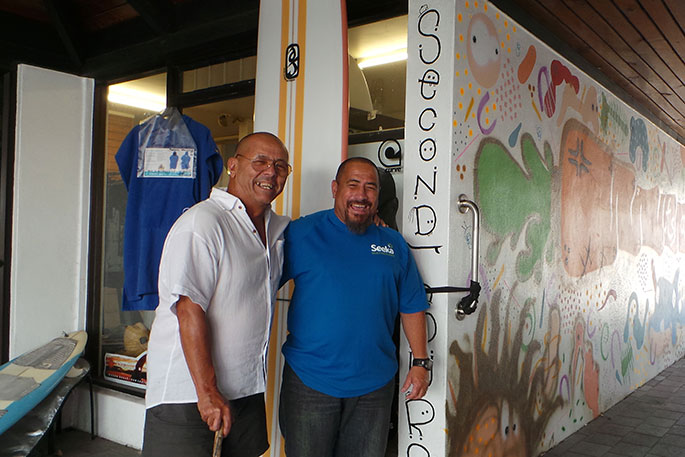 He says Island Style was a bustling business when he knew it.
"Back in the day Mount Mainstreet would have late nights on Thursday. All the grommets and local guys would come to the store and just hang out."
He says he's one of many old-timers who still comes into Derek's store today.
"It's good to see he's still going, both in the business and with surfing. We know what you get from this shop is well-made and locally-made, custom boards.
"He brings with him nearly 40 years of knowledge, not just in his business or surfing, but of the whole area. We need him in the industry. He's one of a kind."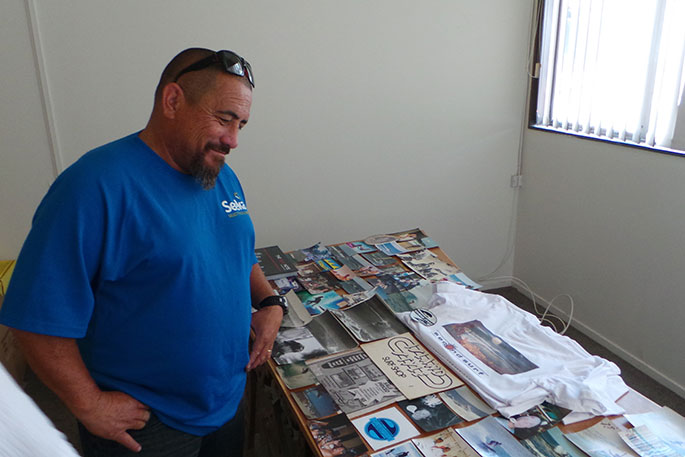 Derek is now looking for a new place for his business.
He says he's not in a hurry, but if an opportunity were to arise he would take it.