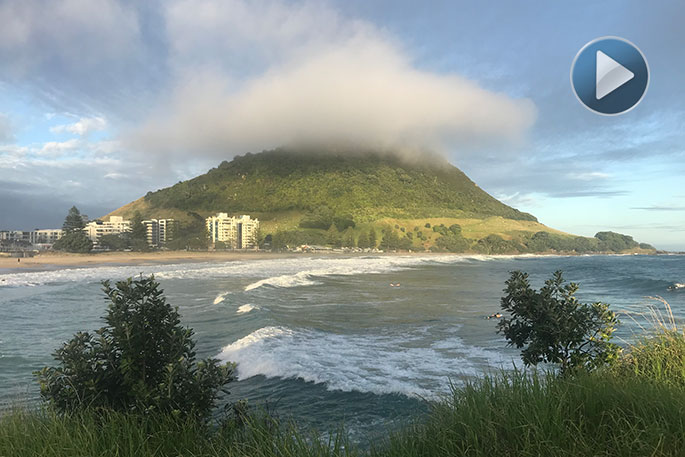 Click the image above to watch the video
In today's weather forecast we are expecting occasional rain, heavy at times, but easing overnight; and northerlies.
It's a one-clothing layer day today with a high of 25 and an overnight low of 17 degrees. Humidity is 98 per cent.
Low tide is at 1pm and high tide at 7pm. Sea temperature is 21 degrees, and there's a sea swell of 1.9m. Sunset is at 8.12pm.
If you're going fishing today the best fish bite time is between 11am and 1pm.
This day in NZ history in 1915 Māori soldiers sailed to war. Imperial policy initially prevented 'native peoples' fighting in a war between European powers.
In February 1915, however, a 500-strong Maori Contingent left Wellington for Egypt.
In 1998 Te Papa museum opened on this day. New Zealand's new national museum, the Museum of New Zealand Te Papa Tongarewa, officially opened on Wellington's waterfront after a decade of planning and construction.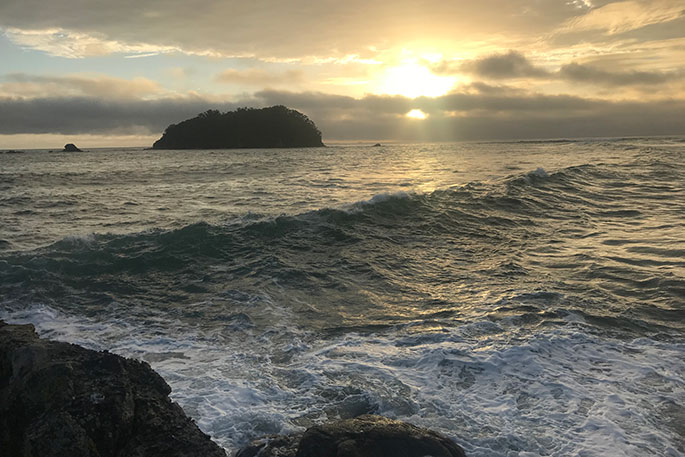 Happy Valentine's Day! Today is St. Valentine's Day, the feast day of two Christian martyrs named Valentine: one a priest and physician, the other the Bishop of Terni. Both are purported to have been beheaded on this day.
The custom of sending handmade 'valentines' to one's beloved became popular during the 17th century and was first commercialized in the United States in the 1840's.
On this day in 1349 2,000 Jews were burned at the stake in Strasbourg, Germany. In 1870 Esther Morris became the world's first female justice of the peace. In 1876 rival inventors Elisha Gray and Alexander Graham Bell both applied for patents for the telephone.
In 1924 Thomas Watson founded International Business Machines Corp. (IBM).
Today is the birthday of Christopher Latham Sholes. Born in 1819, he was the inventor of the first practical typewriter and QWERTY keyboard. He once said "I'll arrange the keys like a printers font and then they'll keep out of each other's way" which led to the statement "If I could rearrange the alphabet I would put U and I together".
It's also the birthday of George Washington Gale Ferris, who was born in 1859 and became the inventor of the Ferris Wheel.
Gustave Eiffel had erected his impressive Eiffel tower of riveted wrought iron for the Paris Universal Exposition of 1889, commemorating the French Revolution on its 100th anniversary.
Chicago wanted an engineering achievement just as astonishing to mark the World's Columbian Exposition in its celebration of the 400th anniversary of Columbus' landing in America.
The designs that came in were for towers, frustrating architect Daniel H. Burnham, who was in charge of this exposition.
Over dinner George sketched a wheel on a piece of paper, and thus the Ferris wheel was born.
To check out what's on today please go to our What's on page. Have a great day!