After the successful introduction of the Bike Film Night feature series, curator and film pedlar Brett Cotter is thrilled to bring to Bay of Plenty cycling fans 'The Moment'.
'The Moment' is a feature-length documentary that uncovers the origin of freeride mountain biking in British Columbia, Canada, and the rebellious group of backwoods adrenaline junkies that carved their paths in history.
"We're passionate about all things bikes, and our feature series is aimed to whet our movie goers appetite for even more bike drama, more bike action, and off course more bike entertainment," says Brett.
"This compelling movie captures a moment in time in British Columbia, Canada in the 1990's, and the tipping point that changed everything.
"You look at the rise and rise of mountain biking here and around the world, this was one of its defining moments."
Hailed as "the sport that nobody wanted" The Moment is a story that extends beyond the sport and into how this movement created one of the biggest tourism industries in British Columbia, Canada and quickly became one of the fastest growing sports around the world.
The origin story is of a small movement of mountain bikers and filmmakers who rose up, challenged the status quo, and turned the sport of cycling on its head: No rules, no sponsor, and no claim.
All they wanted was to feel free and ride their bicycles down the unthinkable.
Launched at the Whistler Film Festival, award-winning director and former pro-mountain biker Darcy Hennessey Turenne created this exhilarating film with archival footage and interviews with leading bike and film personalities across Canada.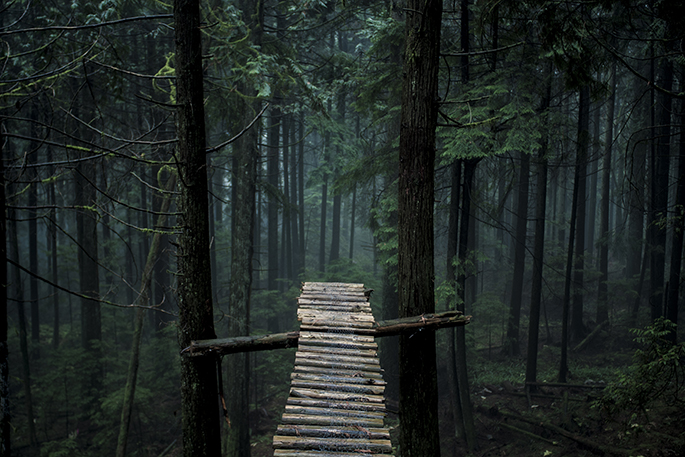 "I've stayed true to my original vision, and the story really speaks for itself. I've been really lucky in that I haven't had to create much drama out of nothing or entertainment value out of nothing. These guys are just legitimately entertaining" says Hennessey.
"Our pedal patrons are really going to enjoy this movie –it's old school cool, alittle bit raucous, alittle bit rowdy and loads of laughs," says Brett.
"This is a story that has never been told, now being told by the people who lived it first-hand. It's got people pushing themselves and their bicycles harder, steeper, and faster".
This one night only screening will take place at the Graeme Young Youth Theatre, Tauranga Boys College on Tuesday, February 20, at 7pm.
Tickets are $22 for Adults, and $16 for Under 17's, and can be bought on-line at www.bigbikefilmnight.nz or directly at the Theatre on the night (subject to availability).
For more information on screening locations, dates and tickets visit www.bigbikefilmnight.nz