Submission forms have gone out to thousands of Western Bay of Plenty homes asking for Trustpower customers' thoughts on the proposal to transform TECT into a solely charitable trust.
However, one consumer feels the submission form is too ambiguous in its phrasing.
Trustpower customer Linley Slater, who wishes to retain the current TECT cheque model, says several people she's spoken to have misinterpreted the form's feedback section, asking about the respondent's support for the proposal.
The first box says 'I support the proposal in its current form', while the second says 'I do not support the proposal in its current form'.
Below is a space for submitters to leave comments.
"I've spoken to eight people, including two women behind the desk at Trustpower, who all wanted to retain the cheque, and yet all of them would have ticked the first box on the form," says Linley.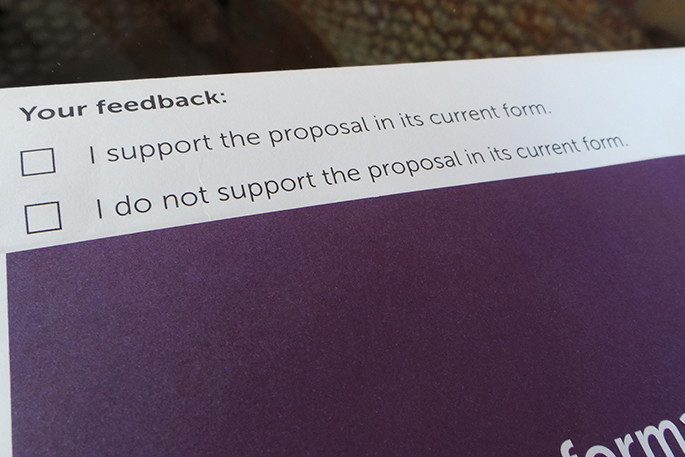 The options on the TECT submission form.
She's concerned that some people will see the phrase 'current form' and assume that equates to the status quo, i.e. retaining the annual TECT cheque for the remainder of the trust's existence.
TECT chair Bill Holland says it's unfortunate to hear some people have misread the form.
"Thousands of people have received the form by email and post – around 54,000 around the area. I would have thought it was sufficiently clear."
He says regardless of which box people tick, there is space to suggest modifications.
"For people who don't want to see any changes at all to the current model should say they don't support the proposal in its current form."
He stresses that the form is only asking for submissions at this stage – the actual vote will be held at a later date, with a clear 'yes' and 'no' option.
Submissions regarding the TECT proposal close on March 1, and can be made by any eligible Trustpower customer in the Western Bay of Plenty.
TECT trustees and management will also be holding informal information drop-in sessions this month around the region.
CONSUMER INFORMATION SESSIONS
4-7pm, Wednesday February 7, The Orchard, 20 MacLoughlin Drive, Te Puke
4-7pm, Thursday February 15, Katikati Memorial Hall
11am-2pm, Friday February 16, Daniels in the Park, 53 11th Ave, Tauranga