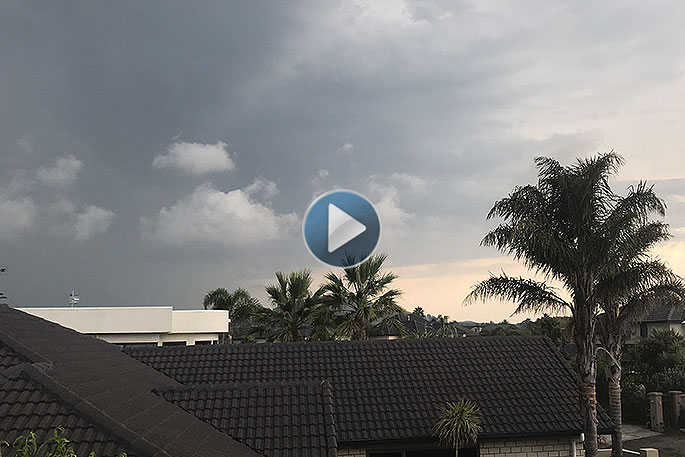 Click the image above to watch the video
Heavy rain and gale force winds are expected on Thursday and Friday, as the country is struck by the remnants of Tropical Cyclone Fehi.
Weather warnings and watches for the Bay of Plenty are expected to be announced officially tomorrow, after similar warnings are issued for the south island which is first to bear the brunt of the weather change.
"Strong winds and heavy rain are the two main issues for the Bay of Plenty and the time we are talking about is late Thursday to early Friday," says MetService meteorologist Tom Adams.
It's time to tie down the trampolines, and pack away the outdoor furniture, says Tom.
Wind speeds in the Bay of Plenty are not expected to be as bad as the West Coast, but winds are still expected to be gale force throughout the Bay of Plenty and possibly severe gale force.
"Just for the record a gale is 63km/h, a severe gale 89km/h or above - and that's just the mean speed. You can expect gusts of half as much again on top of that," says Tom.
The remains of the tropical cyclone are still going to be a very deep low.
"It's going to be the deepest low we have seen for quite a long time, deeper than the low on New Year's day, the deepest one this year, quite likely the deepest since this time last year.
"Avoid driving around in high sided vehicles, on motor bikes; branches down from trees - all those kind of things," says Tom.
The wind is going to pick up Wednesday, but the real peak for the Bay of Plenty is going to be just ahead of a front that goes through on Friday morning.
"And also that front is going to bring the heaviest rain. We are looking at a decent amount of rain."
MetService will be issuing watches and possibly warnings later today. The heavy rain is already flagged in the severe weather outlook.
"It is going to be a massive change from this fairly static weather we have had of late.
"We are doing everything that we can so it doesn't take people by surprise - but the shock of temperatures and things, definitely people will notice it."
The passing weather front will be followed by a southerly change for the weekend.
Daily highs in Tauranga will drop from 25/26 degrees down to 23 degrees.
Overnight temperatures drop from 20 degrees down to 15/16 degrees. It's not a big change for the Bay of Plenty compared to Christchurch which is looking as a drop from the 30s down to the high teens and overnight temperatures plunging from about 20 down to 10, says Thomas.
"It will be colder than anything we have seen this year. That's not a big statement because it's been really warm."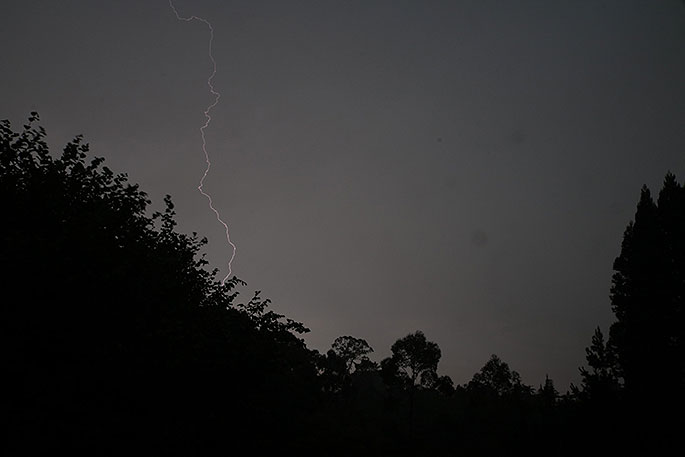 Lighting from the storm on Friday. Photo: Chris Bold.