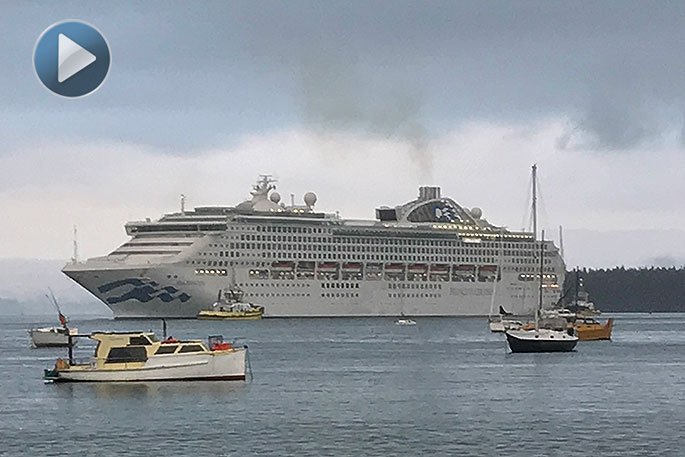 Click the image above to watch the video
Today's weather forecast is for a mainly fine day. We are expecting cloud and a few showers this morning which look likely to "burn off" into the afternoon.
Also light winds and sea breezes.
Welcome to passengers from the Sea Princess which leaves at 6.45pm, and the Maasdam which is here on an overnight visit.
It's a one-clothing layer day today with a high of 25 and an overnight low of 20 degrees. Humidity is 95 per cent.
Low tide is at 12.30pm and high tide at 6.30pm. Sea temperature is a warm 22 degrees, and there's a sea swell of 0.6m. Sunset is at 8.27pm.
If you're going fishing today the best fish bite time is between 11am and 1pm.
This day in NZ history in 1911 bookies took the last bets on New Zealand racecourses. A 1910 amendment to the Gaming Act banned bookmakers from New Zealand racecourses, other public places and hotels.
This day in world history in 1844 Richard Theodore Greener became the first African American to graduate from Harvard University. In 1964 the Ranger spacecraft, equipped with six TV cameras, was launched to the moon from Cape Canaveral.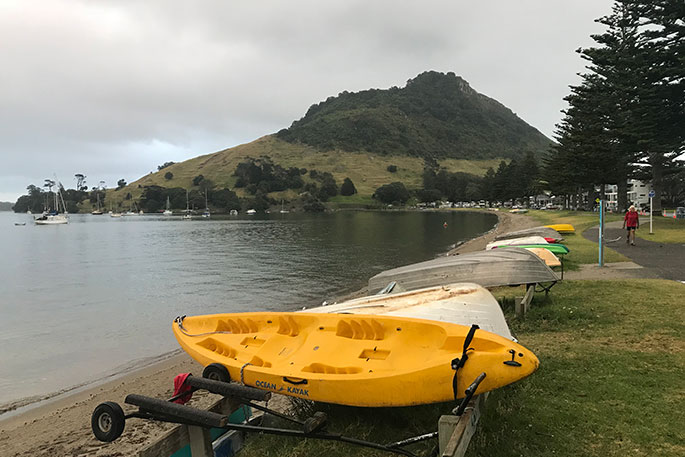 Our inspirational quote today is from Maya Angelou who said "Try to be a rainbow in someone's cloud."
What's on today? There's Alcoholics Anonymous, dance, fitness, coffee and chat support for people experiencing mental illness, walking groups, music club, and recycled teenagers gentle exercise to name a few.
To check out more of what's on today please go to our What's on page. Have a great day!