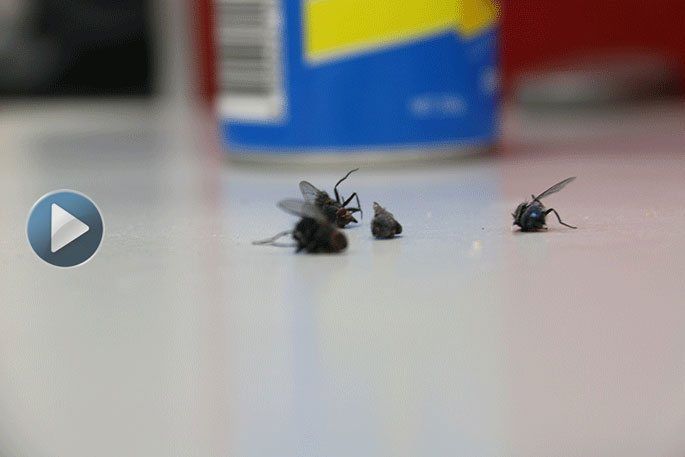 Click the image above to watch the video
Tauranga is one of many locations around the nation currently facing a plague of insects.
Pest control companies around the country have reported a big increase in demand for their services this month.
Pestworks Tauranga owner Patrick Allen says while bugs are about all year around, there is definitely an increase during summer months.
"We spray all year, but you certainly see a lot more bugs around this time of year.
"With the humidity we've been having there's definitely more flies about and with the wind pre-Christmas we're also seeing a lot of spiders."
He says 50 per cent of his work during the summer season has been to do with spiders and webs in or around customers' homes.
"When there's wind a lot of the spiders, especially if you have trees or plants around your property, get blown about.
"Generally people have their doors open a lot more in summer so rather than there being any type of increase, it's more as if it just becomes more noticeable."