UPDATED 3.10PM: A police spokesperson says there was more than one person in a vehicle that rolled on Cameron Road this afternoon.
Police were notified at 2.22pm of the crash near the intersection of Cameron Road and 19th Ave.
The spokesperson says at least one person appears to have been injured, although she could not say how seriously.
Police were also called to another crash at 2.05pm when a single vehicle hit a barrier on State Highway 2 at Whakamarama, near the intersection with Wainui South Road.
One person was injured as a result of that crash, and has been taken to Tauranga Hospital.
EARLIER:
Emergency services are at the scene of a crash in which a car has flipped upside down this afternoon.
A caller to the SunLive newsroom says the vehicle is blocking one of the Tauranga-bound lanes of Cameron Road.
He says traffic is flowing and being diverted around the crash scene.
"There was a little damage to another car's rear bumper, there were also a couple of car seats on the road."
It's unknown at this stage if anyone has been injured.
Police have been contacted for more information.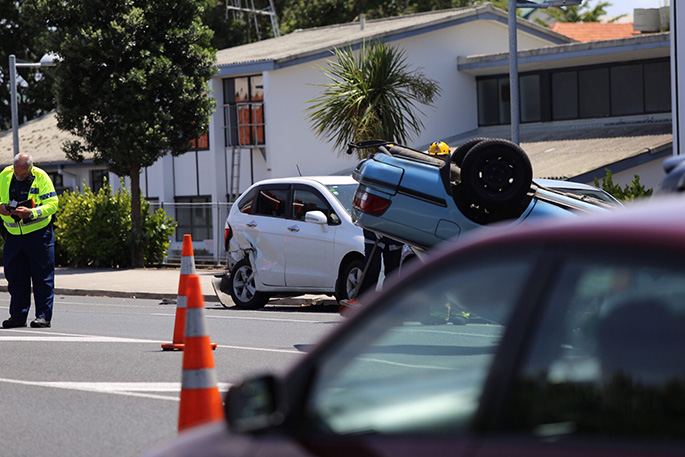 Photo: Cameron Avery.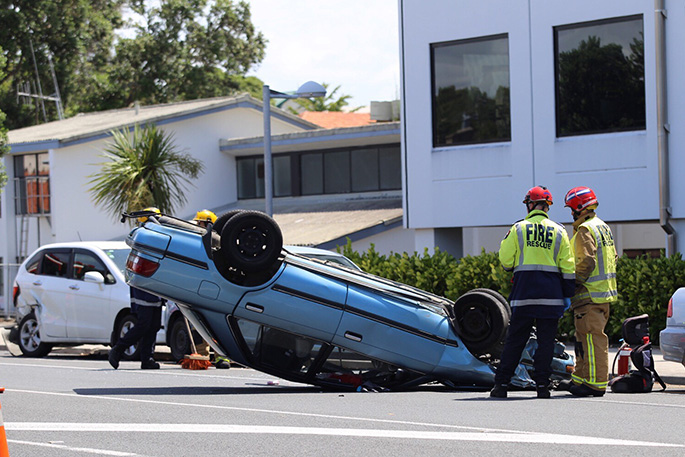 Photo: Cameron Avery.