On Saturday September 2, the films made during the Bay of Plenty hp48hour competition this last weekend will be screened at Baycourt.
It was down to the wire for many of the teams competing, with some arriving at the finish line with only minutes to spare.
Over 500 teams around NZ entered, with 20 teams competing in the Bay of Plenty.
The competition started at 7pm on Friday evening, and teams had 48 hours to write, film, edit and get their entry in by 7pm on Sunday evening.
The local teams come from Opotiki, Rotorua, Tauranga and Te Puke. Each team was given two t-shirts, a USB stick, a 24-pack of V and their genre number which was randomly assigned. There were 15 genres covering action, alien, 'at night', 'bad seed', buddy, Christmas, crime, fairytale/fantasy, horror comedy, musical or dance, science fiction, supernatural, survival, thriller and Z-Grade.
Filmmakers didn't know what genre they would be shooting until the start of the competition. To add to the mayhem, they also had to add some random elements which included choosing a theme from the choices of redemption, love, transformation, sacrifice, vengeance, friendship, justice, jealous, ambition and fate.
Other required elements for 2017 were a female (character), a collision (physical element), a smash cut (technical element) and a Wilhelm scream (sound effect).
BOP Film hosted the Bay of Plenty entries, and awarded a special BOP Film prize of $100 to Team Goodas for 'best social media post" made over the weekend.
Teams can be disqualified for not getting their entry in before the close off time and for forgetting to include the required elements in their film. Judges will be selecting the winning entries this week.
The BOP regional award winner receives an APEE statue and certificate; $300 cash grant courtesy of Wingnut Films; $300 cash grant courtesy of NZ Film Commission; and 4K 27" Display, HP Chromebook and an HP Sprocket printer, the total package valued at $1500.
There are also regional awards for best director, cinematography, female and male actors, original song, original score, best school team, animation, script, editing, makeup, use of props, use of line and best use of character.
The judges will select the best of the best and along with Peter Jackson's Wildcards, these films compete in a massive Grand Final offering fabulous prizes and glory.
The Grand National Champion wins the Grand National Champion APEE; $10,000 Cash Grant; courtesy of NZ Film Commission; $6,000 cash grant courtesy of Wingnut Films; $10,000 HP Tech package; $15,000 of post production time at Curious Films; $5,000 of rental from Professional Lighting Services; up to $65,000USD worth of a Premium Production Bundle from Moxion; two days of Professional Foley Perform, Record & Edit (valued at $2,500) courtesy of Bespoke Audio; one day sound editing and one day of sound mixing (valued at $2,000) courtesy of Northwestern Digital; and a 12-month Professional Subscription (valued at $1,200) courtesy of Digital Pigeon.
The competition is in its 15th year.
All the films, including the disqualified films, will be screened at Baycourt on Saturday September 2, at 7pm.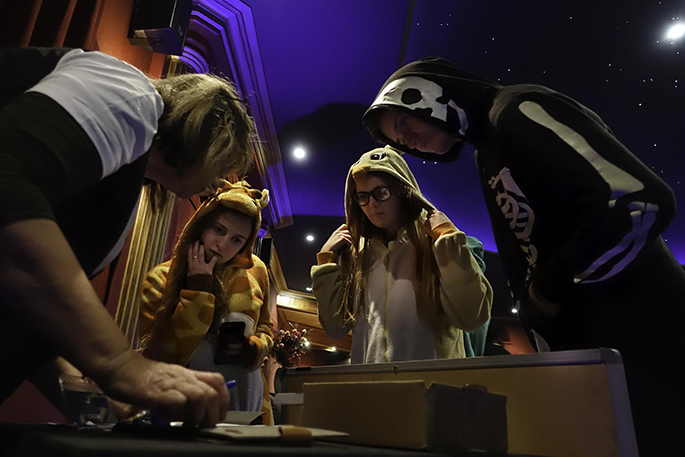 Team 'Poleland Productions" arrive back at the finish line in their onsies with film completed.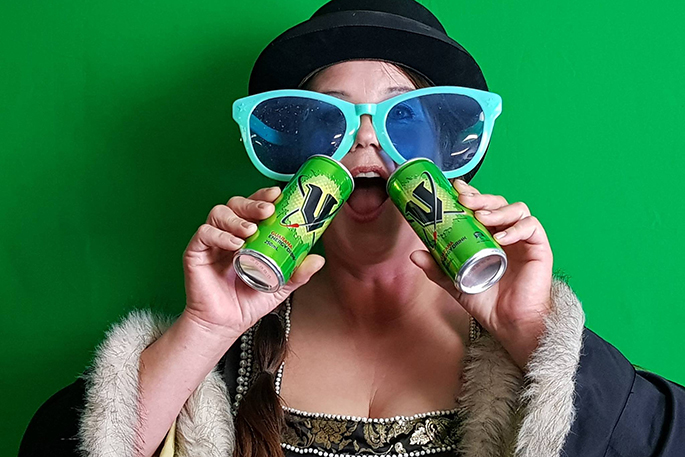 Team 'Goodas" won the BOP Film $100 prize for best social media post over the weekend.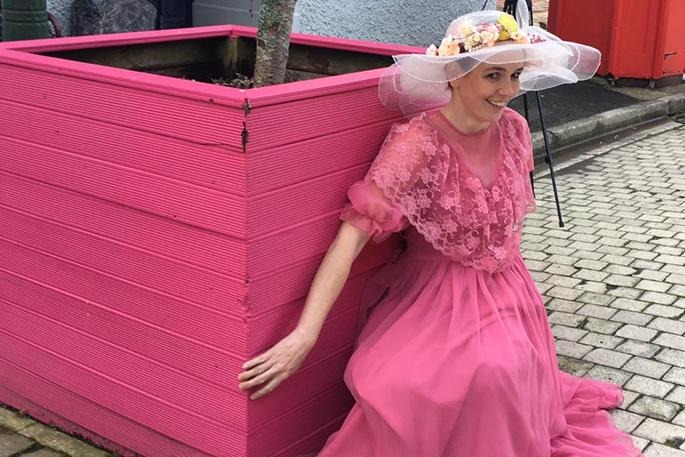 Sarah Oemcke acting in her team's film.