The new name and branding for Waiariki Bay of Plenty Polytechnic has been revealed this morning at a special ceremony.
The new tertiary institute will be known as Toi Ohomai Institute of Technology.

Hundreds of invited guests gathered at Mokoia Campus in Rotorua and Windermere Campus in Tauranga to bless the new institute and see the new brand.
Toi Ohomai Council chairperson Cathy Cooney was delighted to share the special moment with students, staff, iwi and stakeholders at the Mokoia blessing.
'This is a very significant day for our new institution and for charting the way for a bright future for those seeking a tertiary qualification in our region," says Cathy.
'The name Toi Ohomai encourages young people, and learners of all ages, to 'look up and aspire to great heights through learning'.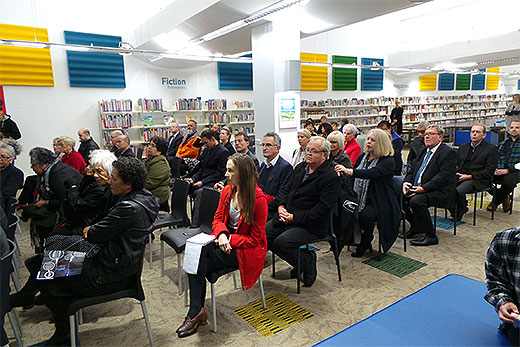 A ceremony was held indoors.
'The new brand also signals the critical importance of continuing to build a network of purposeful and connected partnerships with iwi, industry, and the wider community. We are very pleased to be at this point in the development of our institution."
At Windermere in Tauranga, kaumatua Tamati Tata spoke as the Toi Ohomai flag was raised, which was followed by the singing of hymns.
Inside the library, interim CE Neil Barns spoke warmly of the new institution, referring to the 'long journey" it took the reach this point. He emphasised the importance of 'partnership" and inclusiveness of the whole community.
An amalgamation of Bay of Plenty Polytechnic and Waiariki Institute of Technology, Toi Ohomai is home to over 14,000 students, 1,000 staff and is the largest tertiary provider in the region – and the third largest technical institute in the country.
Their new website can be viewed here: http://toiohomai.ac.nz/