City councillor Matt Cowley is challenging Tauranga's 10 mayoral candidates to stop campaigning on singular issues and start focussing on the bigger picture.
The 33-year-old launched the 'Dear Next Mayor' campaign yesterday, encouraging people to send a message to those vying for the city's top job to make sure they're thinking about the wider, long-term issues.

A screen shot from the video title; #DearNextMayor.
Matt, in his first term on Council, began the campaign with an open letter to the successful mayoral candidate daring them to be different and not follow the Joneses.
"I cringe when I think the next mayor could be elected after campaigning on a single issue. I started this campaign knowing Tauranga is guaranteed to have a new Mayor, and I want the successful candidate to be right across the big issues for the benefit of Tauranga. Someone elected on a single issue would struggle to do this," says Matt.
"We're in a pivotal time for Tauranga. Let's stop focusing on quick fixes and start thinking beyond this election."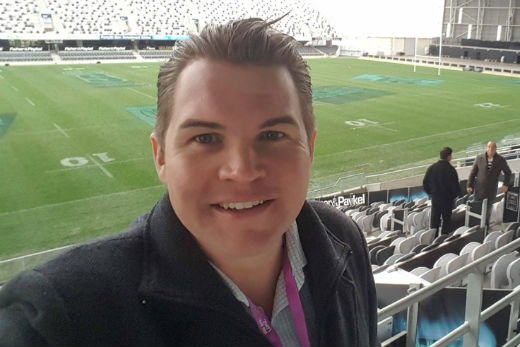 Matt Cowley, trying to organise the leadership.
In his letter, Matt addresses growth, vibrancy, rising sea levels, housing, aging populations, and the need for strategic leadership.
"More than 75 percent of the expected 35,000 new residents in the next 15 years will be older than 65 years of age," he says. "This will impact on how the city's infrastructure and services will be funded.
"This generation is the first to feel the impacts of climate change, Sydney and Dunedin are recent examples of what is likely to happen in Tauranga if we do nothing."
He also pushes the need to be different, saying the rationale "other cities have it, so we should have it too' is the worst to justify building amenities".
"Following the Joneses will always keep Tauranga in the shadows. We can have nice things, but I hope the new Mayor dares to be different and build on Tauranga's competitive advantages instead.
"Strong strategic direction is required. We don't need cheerleaders and we also don't need a cookie-cutter strategic vision copied from somewhere else."
As part of the campaign Matt's gathered messages from the public and released them in a video.
"The people I've talked to have been very supportive of getting more people involved in the election, even if they do not want to appear on camera."
He encourages others to share their message to the next Mayor on social media using #dearnextmayor.
"I hope the community thinks about their future ambitions for Tauranga. The city faces many challenges and opportunities as it continues to grow. And as the voter turnout continues to decrease, this is a chance to spark those important conversations among residents."
View the full Dear Next Mayor letter here.
Mayoral candidates:
Baldock, Larry (More Democracy Less Bureaucracy)
Brownless, Greg (Independent)
Clout, Kelvin (Energy and Experience)
Guy, Murray (Community Focused Leadership)
Leaming, Hori BOP
Mason, Max (Experienced Positive Leadership)
Morris, Steve (Together we can build a better city)
Owens, Doug (Effectiveness, Efficiency, Growth)
Peterson, Noel James (Independent)
Purches, Graeme (Independent)
Robson, John (Real Change in TCC - Guaranteed)
Mount Maunganui-Papamoa Ward (2 Vacancies)
Brown, Leanne (Looking After Locals)
Harnor, Bob (Independent)
Morris, Steve (Delivering for the Mount and Papamoa)
Stanley, Peter