Firefighters are dousing the flames of a car fire in Otumoetai.
Tauranga Fire Brigade was called arrived at the scene on Grange Road to find the car well ablaze.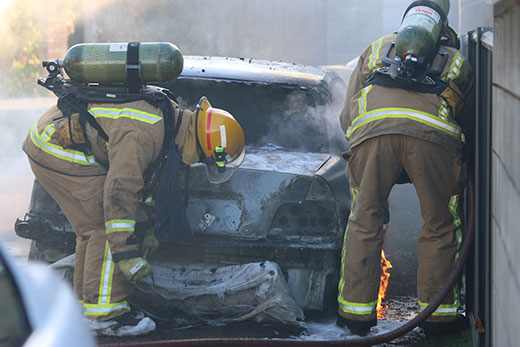 A reporter at the scene says the BMW has been completely destroyed by the fire.
Owner Olly Armstrong was home when he heard a big bang.
"I'm so happy it was that one," says Olly, who is the in the process of buying a new car.
Olly says the BMW is not insured.
He says the back of the car is damaged as both rear tyres burned, but the front remains untouched.
About an hour before the car caught fire he had returned from getting the door card fixed beofre selling it. The door handle was loose.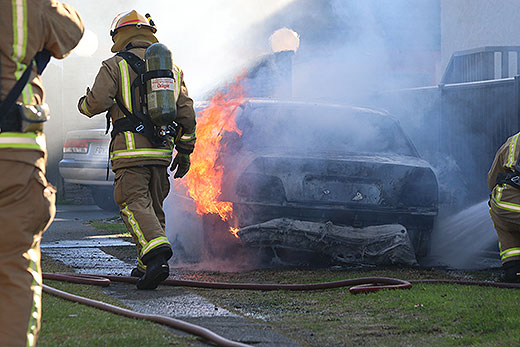 Earlier:
Firefighters are battling a car fire in Otumoetai this afternoon.
A reporter at the scene a BMW is well involved next a house on Grange Road.
Firefighters have been called to the scene.
It's unclear how the cars caught fire and if there are any injuries.
We will bring you more information as soon as it's available.
At the scene?
Call 0800 SUNLIVE or email photos to newsroom@thesun.co.nz