New Zealand First MP Clayton Mitchell believes Tauranga is at the mercy of a housing crisis.
Clayton has taken a swipe at Simon Bridges, saying the Tauranga MP has been silent on the issue for too long and needs to take immediate action to remedy "this out of control situation".
"We have entered 'crisis stage' for many families in our city. The New Zealand First office is being inundated with upset, desperate and vulnerable families trying to find homes," he says.

"It's just not good enough."

Clayton says he's aware of some families in need of housing being told by Work and Income NZ staff to find accommodation at caravan parks, while others were warned they might have to sleep in their vehicles.

He believes that because the Government built short term emergency accommodation to house displaced families following the 2011 Christchurch earthquakes, it should at least be prepared to do the same elsewhere or "come up with another viable solution".

"It's their policies of wholesale immigration, foreign ownership and the sale of state houses that have caused Tauranga people to be left searching for somewhere to live.

"We know the cause and the effect of the problem but this government doesn't have the guts to implement the solution. We don't want what's happening in Auckland to happen to us," says Clayton.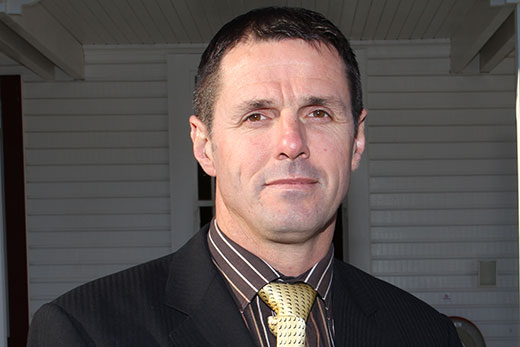 New Zealand First MP Clayton Mitchell. Photo: File.

Tauranga MP Simon Bridges says there's no question whatsoever that housing for all income brackets is a top tier issue in Tauranga and the Bay of Plenty region.

But he refutes Clayton's claims he is staying silent on the issue, saying both he and Bay of Plenty MP Todd Muller are incredibly motivated to solve the issue.

"The number one thing we've got to do, and are doing, is attack the supply issue and by that I mean build more houses.

"We've got so many programmes and initiatives aimed at addressing this issue from every angle and I'm confident we're going to get on top of this."

Some examples he points out include the Tauranga Housing Accord, the sell-off of the city's state houses, the KiwiSaver HomeStart grant, as well as partnerships between local community housing trusts and the Government to build new housing around the city.

Simon also disputes claims that some families have been told by WINZ staff to find accommodation at caravan parks or sleep in their cars

"Every time I have looked into these claims, there's been more to it than meets the eye. The cases that I've worked on, we have seen those families get into housing in Tauranga," he explains.

"I'm confident that WINZ has a range of grants and support that, together with Housing NZ, will help most people in need. But as the elected MP for Tauranga, if there are cases in my electorate that show otherwise I need to know about them."

Simon says the Auckland crisis was "without a doubt" having an effect on Tauranga at the moment.

While for the most part, it's been incredibly positive as it's brought in people with new skills and added a new dynamic flavour to the city.

"But it has added to Tauranga's housing issues and that's part of why I'm so motivated to get on top of this," says Simon.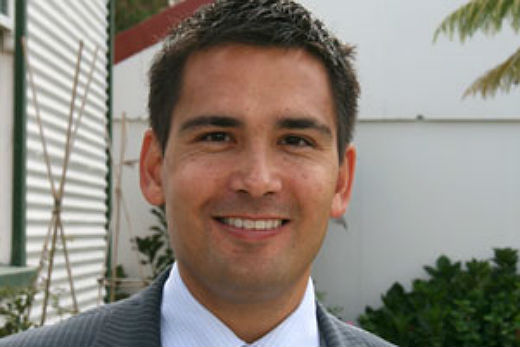 Tauranga MP Simon Bridges. Photo: File.