"I'd love you to come and see me," says Tauranga artist Anne Westerskov who's new pop-up gallery opened in Tauranga's Piccadilly Arcade on Wednesday.
The 25-year-old vivacious artist has lovingly created a range of greeting cards, mounted and framed prints, plus canvas artworks which can all be viewed at the gallery up until December 19.
Tauranga artist Anne Westerskov outside her pop-up gallery in the Piccadilly Arcade. The 25-year-old artist and entrepreneur's pop-up gallery is open until Saturday, December 19. Photo: David Tauranga
"I like using lots of colours, textures and different techniques in my paintings," says Anne. "This pop up store is cool, it's exciting."
One of her favourite works on display is titled 'Holding onto the Ones We Love' and depicts four people standing hand-in-hand which represents her family.
Anne, who has down syndrome, has been a passionate painter all her life and over the course of her learning, local artists like Alison Brain, Pauline Goodwin and Talulah Belle Lautrec-Nunes have helped her to hone her skills.
In 2011, she was encouraged to print her art onto greeting cards to be sold and since then she's gone on to build up a successful micro-business, with her artworks being found in shops all across Tauranga, plus Auckland, Otaki and Wellington.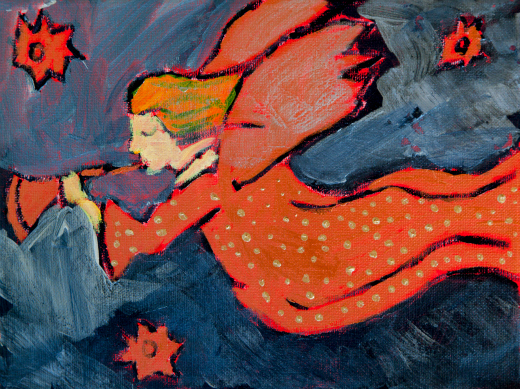 'Angel' by Anne Westerskov. Image: Supplied
Professional photographer and photography teacher Kim Westerskov is extremely proud of his daughter who he describes as a young woman with a big smile and real artistic abilities.
"Our aim has always been for Anne to be a valued and contributing member of society and her art and business will achieve this wonderfully," he explains. "Not only is she an admired artist who is, with help, running a successful business, she's also a public speaker and volunteers at a pre-school among other things.
"Anne's just one of those people that when she walks in the door with her huge smile, she just brightens up people's day."
While her mother Vivienne Thompson adds Anne has exhibited numerous times in the past and sold her works at various markets, but this was the first time she'd had a dedicated space solely for her art.
"It's quite exciting really, it's lovely to see her art up on the wall," says Vivienne. "For me, I stop and look at all her works and just think wow, this is all Anne."
The Art by Anne pop-up shop is at the Grey Street end of Piccadilly Arcade is open daily from 9am to 5pm until Saturday, December 19. For more information visit: www.artbyanne.co.nz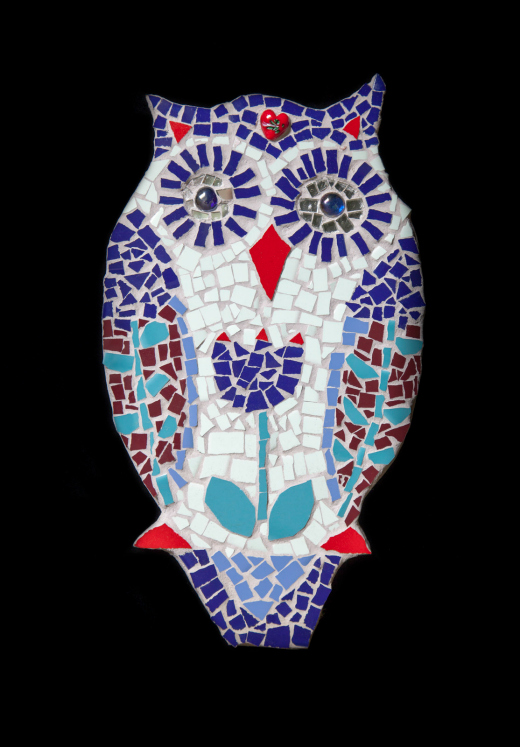 'Owl' mosaic by Anne Weserskov. Image: Supplied